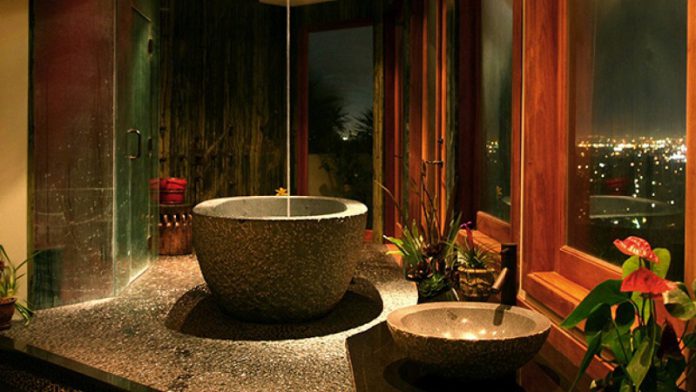 Erlanggablog.com – A tropical bathroom is a tropical escape in your own home. Aside from being invigorating, these bathrooms are very easy to maintain and do not require hours of maintenance. They are perfect for any home, especially if you have a green thumb. These bathrooms are a great way to incorporate some natural beauty into your life. There are many types of plants and flowers that thrive in the moist environment of a modern bathroom. The following are some ideas for your new tropical bathroom.
Creating a Simple and Luxurious Tropical Bathroom
First, you should consider how you want to use your tropical bathroom. You can make it as simple or as lavish as you wish. You can include as much greenery as possible in your bathroom. You can hang up thin strips of bamboo from the ceiling and decorate it with flowers and ferns. Besides that, you can also install a sound system in your shower. Another great way to upgrade the bathroom is to get rid of the claw-foot tub and replace it with a spa tub. In this way, you can make your new bathroom as modern as you like.
To add a tropical feel to your bathroom, you can try using a volcanic rock wall. You should use this stone in moderation, but make sure to keep it to the wall behind your bathtub. This will help blend the interior area with the exterior. It will make the whole bathroom seem more spacious. Then, you can incorporate some other materials like natural wood or wrought iron. It is up to you how to decorate your bathroom with tropical design elements.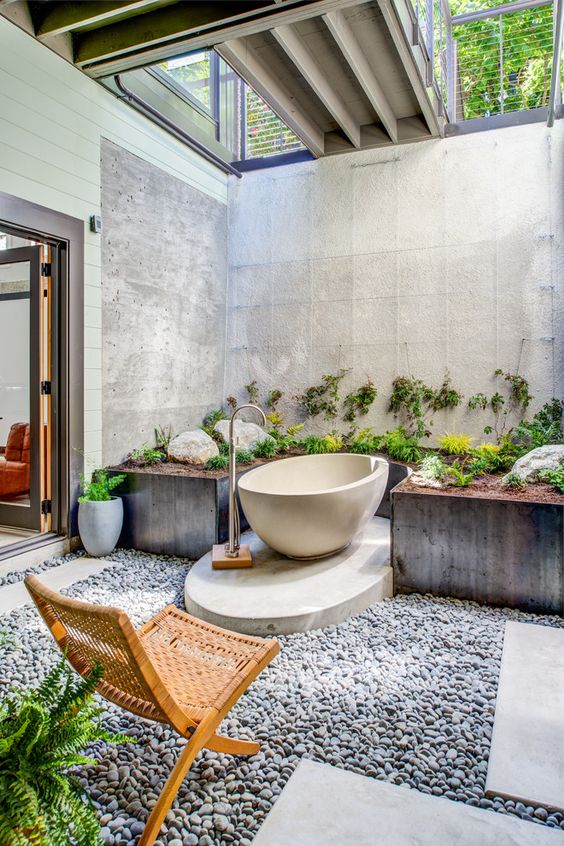 To create a tropical bathroom, you should focus on adding lots of natural light and greenery. You can have a gorgeous view of the outside landscape with this tropical bathroom. The main focus of this type of bathroom should be on bringing a touch of nature to your space. To create this look, you can incorporate natural elements into your design. You can use wood, bamboo, and even potted plants to give your bathroom a tropical look.
Selection of Warm Colors in the Bathroom
A tropical bathroom is a fantastic way to create a tropical getaway. You can use the colors of Hawaii, the Caribbean, and Belize to create a bathroom that looks like a tropical getaway. A tropical bathroom can be as simple or as complex as you want it to be. The theme of the room will help determine the colors and other elements of the room. The color scheme should also tie the rest of the room together. If you would like to add some glam and glamour to your space, you should choose neutral colors for the walls and trim.
A tropical bathroom is a great way to bring a touch of nature into your home. A bathroom with a tropical theme will have lots of light and greenery. You can add a seat in the center of the room and install a wooden vanity. A shower area in the middle of the room will be a nice touch, as will an outdoor shower. In addition to these items, a tropical bathroom will also have plenty of space for storage.
The Beauty of a Tropical Bathroom
When remodeling your tropical bathroom, make sure you incorporate lots of greenery and light. A wall with volcanic rock is the best place to add it. However, it should be used in moderation, and should only be placed behind the tub. If you want to include a waterfall, then you can use a small waterfall or a fountain in your tropical bathroom. A beautiful wall behind the tub is an excellent way to blend the interior and the exterior of the room.
A tropical bathroom can be anything from a contemporary bathroom to a more traditional one. A bathroom with a tropical theme can incorporate a lot of greenery and plants and a view of the outside landscape. A tropical bathroom should be bright and clean, but there are certain elements that should be considered. A beautiful tropical bathroom should be able to incorporate the various aspects of nature. It should be a place that is both comfortable and beautiful.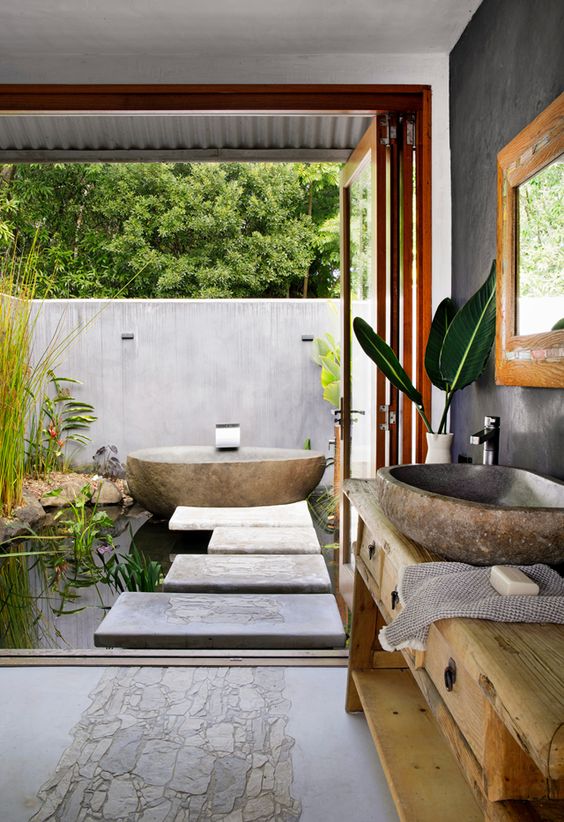 When choosing the colors for your tropical bathroom, you should focus on colors that can create a relaxing environment. The most common colors used in tropical bathrooms are fuchsia, pink, and emerald. Other colors can include black, silver, and gold. You can combine tropical bathroom designs with modern themes to create a stylish and functional space. For example, you can combine a traditional and a modern look. This way, you'll have a bathroom with a beautiful and welcoming vibe that everyone will love.