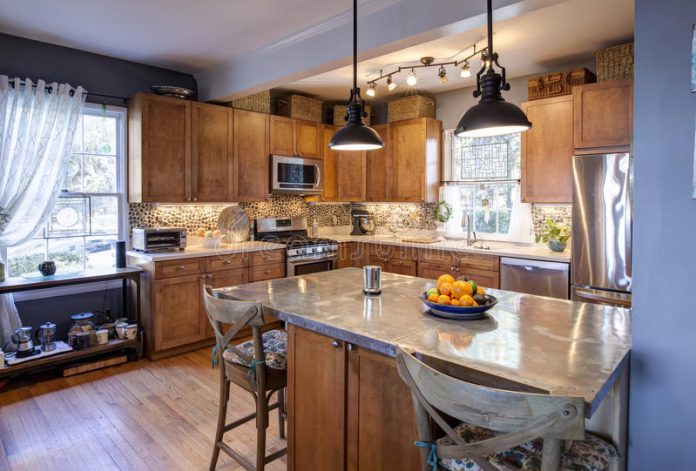 Erlangablog.com – Creating an eclectic kitchen design can be challenging, but the results can be dazzling. With the right balance of bold colors and neutrals, these spaces can look absolutely gorgeous. Here are a few ideas for eclectic kitchen designs. Natural wood will lend a warm, organic look to any kitchen, and the use of two different, yet complementary colors will create a striking contrast. Exposed brickwork and a stylish island are also good choices to add texture and interest to this eclectic space.
Designing the Beauty of an Eclectic Kitchen
The beauty of an eclectic kitchen design is that there are no strict rules when it comes to the look. You can mix and match colors, textures, patterns, and materials to achieve a cohesive look. When used correctly, this style can even have a tropical or funky feel. While there are no specific guidelines for designing an eclectic kitchen, you should remember to follow a few basic guidelines when you're bringing in colorful and fun elements into your room.
The first rule of a striking eclectic kitchen design is to mix and match. It's important to choose a style over an eclectic one, because this will make it easier to mix and match colors and materials. Choosing one dominant style can help you avoid confusion and simplify decorating choices. A monochromatic kitchen, on the other hand, is much easier to coordinate than one that incorporates different styles. By sticking with a single theme, you can create a cohesive eclectic kitchen that reflects your personality.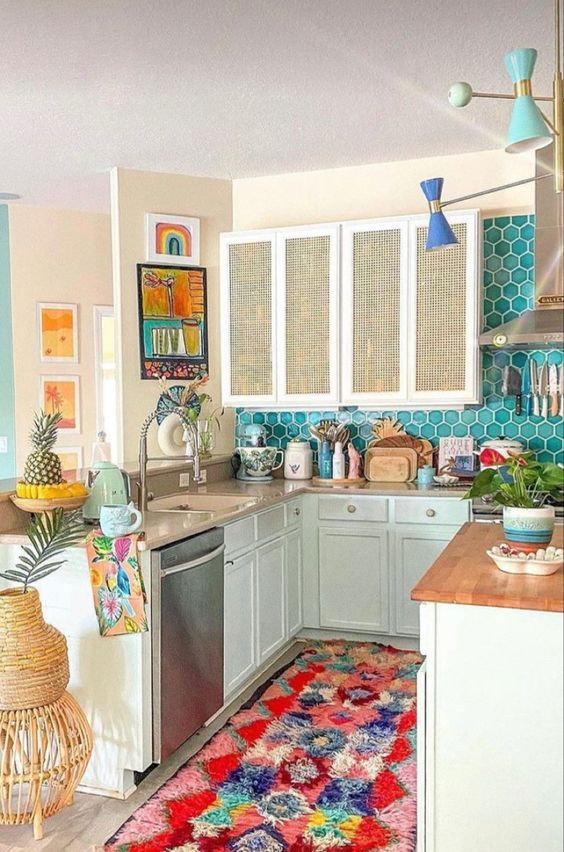 An eclectic kitchen can be a beautiful combination of colors and textures. You can use rustic barnwood for the flooring, and go modern with sleek, textured tile and flowered wallpaper for your walls. Open shelving is great for the kitchen because it creates an airy feel, and it's also a great place to display some sentimental objects, such as vases and plates. Just make sure you limit the number of collections.
Creating a Striking and Unique Look
Creating an eclectic kitchen is not as difficult as it might seem. The challenge is choosing the right materials, colors, and textures. You can also use textures to create a more harmonious space. Incorporate some of your favorite antiques or vintage kitchenware in your kitchen. In addition, you can choose a variety of colors, including white, black, and gray. However, when selecting the color palette, always remember to keep the overall design scheme uniform. You can also try mixing up materials and styles to create a striking and unique look.
An eclectic kitchen design will showcase treasures from centuries past, as well as the latest in appliances. To create a coherent and cohesive space, you can use a combination of textures. You can combine classic wood furnishings with tile backsplashes and vinyl flooring to create a kitchen that looks like it's part of the history of a home. If you want to make an eclectic kitchen, think about what items are important to you and what makes you happy.
A colorful, eclectic kitchen will stand out from a bland one. This design features bright colors and lively decor. For a more modern look, you can choose an all-white kitchen with a colorful backsplash. If you're not sure about the color scheme, consider handmade tiles, which can be a unique touch for an eclectic kitchen. Incorporating a colorful backsplash in your kitchen will make your space look more inviting.
Choosing a Neutral Color for the Perfect Wall
If you're thinking about a beautiful, colorful kitchen, don't be afraid to mix and match colors. A contrasting color scheme will make the room look cohesive and welcoming. While you may love the colors and textures in your eclectic kitchen, be sure to keep your walls neutral. It is hard to find the right combination of colors and textures in a space, so you should choose a neutral color for your walls.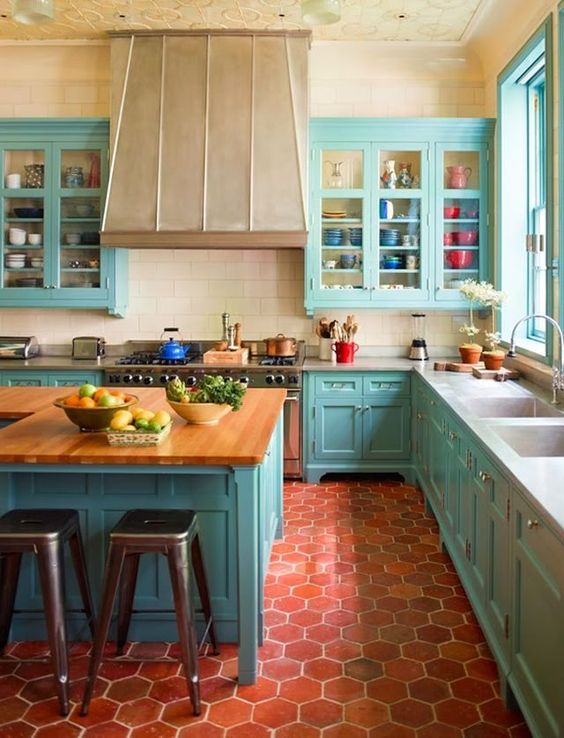 The Mediterranean feel of this kitchen is a perfect example of an eclectic kitchen. The striking geometric floor contrasted with beautiful green cabinets create a Mediterranean look that will be sure to delight your guests. The contrasting colors can be incorporated in other areas of the room, such as the kitchen islands, while the wooden bar stools and rustic wallpaper can tie together the eclectic look. The best thing about eclectic kitchen design is that it can work in any size room.