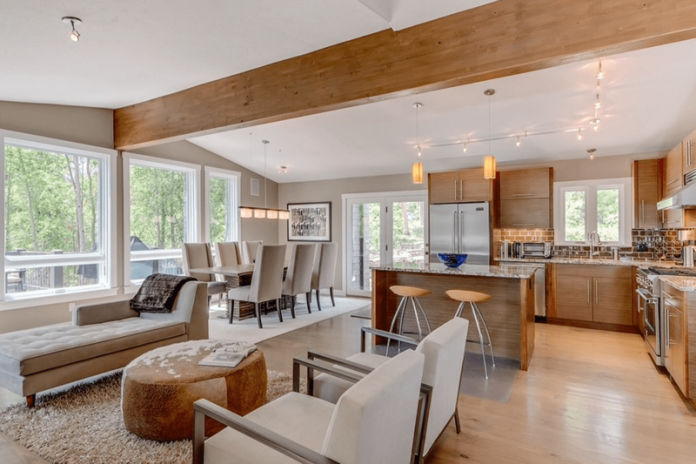 Once you move into a house, you may not always consider upgrading it. If your house is quite old, you may even think that it will be too much work to change anything or even too expensive as well. But I would encourage you to have some small upgrade options that anyone can follow, and this article gives them to you.
Replace out-of-date faucets
If you're not considering changes to your home and property, you're missing out. Even if you can't make major improvements right now, there are a number of things you can do to improve your quality of life, not to mention the value of your property.
You might start with fixtures and faucets. The hardware in older homes is often out of date. Upgrading light fixtures and faucets doesn't require major construction. You can pick up some interesting pieces from discount outlets, from a range of styles from modern and minimalist to traditional and ornately decorated.
You might also replace door handles, drawer pulls, and window latches with newer hardware that matches. You'll be surprised at how much impact these simple changes can have on the look and feel of a room or two.
Started renovating your kitchen? Maybe some of your appliance need repair. Call Profixit today, to get a top rated appliance repair in Winnipeg.
Replace outdated light fixtures
Most homes are filled with bland, outdated light fixtures. And this is often the first thing people notice when they walk into a home. Simply replacing these fixtures can make your home feel more modern and inviting.
Sconces in the living room and hallway are a great way to add instant character and light to your home. These can be installed without an electrician for less than $150 each.
Another great option is to replace your old fluorescent kitchen lights with pendant lights or even a chandelier. This is one of the easiest ways to instantly add elegance to your kitchen.
Replace your old thermostat
If you still have a manual thermostat, it's time to upgrade. A programmable thermostat enables you to control the temperature of your house even when you're away. You can set it to lower the temperature at certain times of day or night and raise it just before you arrive home. In addition, many can be controlled remotely via smartphone and many even learn your preferences and automatically adjust the temperature accordingly.
Update boring counter tops
A home has many rooms that all serve their own purpose, but there is one room that puts them all to shame. That room is the kitchen. It's where you cook up delicious meals and spend time with your family and friends. It's a place you should be proud of.
Upgrading your counter tops is a great way to improve your kitchen. Whether you have laminate or tile counter tops, upgrading to granite or quartz counter tops will add value to your home. If you're not able to afford stone counter tops, consider installing ceramic or porcelain tile instead.
If your cabinets are outdated, consider painting them instead of replacing them entirely. You can also replace cabinet hardware and doors inexpensively. If you want an even bigger change, refacing your cabinets is an option too!
Doing some minor electrical work in the kitchen is also a good idea if you want to upgrade your kitchen without spending too much money. For example, installing under cabinet lighting adds value and makes the kitchen look more attractive as well.
While renovating your kitchen, think about replacing old appliance as well, or just get a fridge repair from Profixit.
Get new roofing installed
Considering the fact that your home is likely to be the biggest investment you'll ever make, it pays to keep it in tip-top shape. A little regular maintenance goes a long way toward protecting your investment and ensuring that your house works well for you and your family for years to come.
Get new roofing installed. Not only does new roofing look better, but it also helps insulate your home and keeps out moisture. If you have an older home that has more than one layer of shingles on the roof, you might want to consider tearing off all the layers and starting from scratch. This can help lower heating and cooling costs by making it easier for air to circulate through the attic.