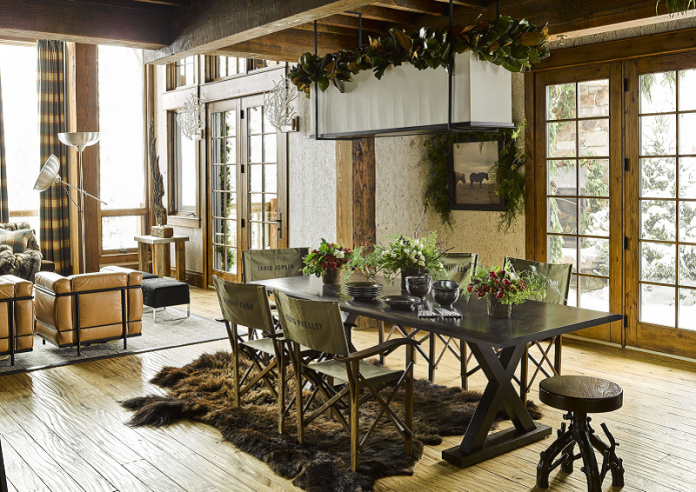 Erlanggablog.com – A modern rustic dining room has the look and feel of an updated farmhouse and incorporates a mix of Americana and industrial elements. In this style, warm tones accent the dark wooden floors and walls, while the table is topped with a black and white striped fabric. A colorful rug anchors the room, bringing an element of traditional design to this space. The wood-covered ceiling and flooring are also of a muted color, adding a warm tone to the otherwise neutral space.
Rustic Dining Room Style
The dining room in this style has a large stone fireplace and wooden flooring that blends well with the white-painted ceiling and beige-upholstered chairs. The wooden table has carvings on the legs, evoking a country atmosphere. The rustic-style chairs feature green seats and beige padded backs. The distressed area rug and hardwood floors further complement the room's modern elements. The streamlined wood table stands out against the distressed area rug and green-painted wooden benches.
The furniture in a rustic dining room should have a basic theme but should also be adaptable to different situations. Typically, it will feature a lot of wood and an object that evokes the landscape. The chairs should be retro, or feature a classic design element, such as a wooden stool. The dining set should be simple and flexible enough to be repurposed, allowing it to function as an extension of the rest of the home.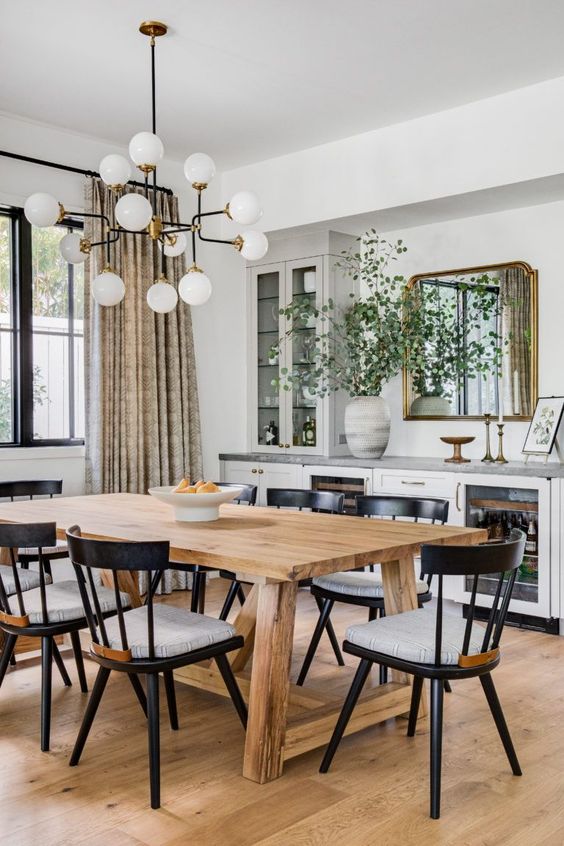 A modern rustic dining room can be a combination of modern and rustic elements. The furniture in a farmhouse dining room can be either simple and plain, or it can be a mix of both. The rustic elements in a farmhouse-style setting add an air of community. For a more modern approach, opt for a more streamlined look. You can choose to have the furniture repainted in a different color, but try to use the same colors as the walls.
Tips for Creating a Modern Rustic Dining Room
A modern rustic dining room can include both rustic and modern elements. In this example, the stand lamp is made of hardened tree vines. The wooden walls of this room should be light and unadorned, and the wooden chairs should be soft and comfortable. The wood and metal dining room furniture should complement each other. While the wood-finished table and chairs are the main focus of the room, you can experiment with the color and furniture. If you prefer a retro look, you can pair them with retro-style chairs and a matching table and cabinet.
A rustic dining room can be modern or rural. A modern rustic dining room can have both. A contemporary rustic dining room can have a contemporary farmhouse-style look or a vintage-style one. The latter has a more modern look and feels. A modern version of a rustic dining room can combine the two styles, although there are no strict rules for the design. It will be up to you to decide which style you prefer. It's all up to your taste and what will fit best into your home.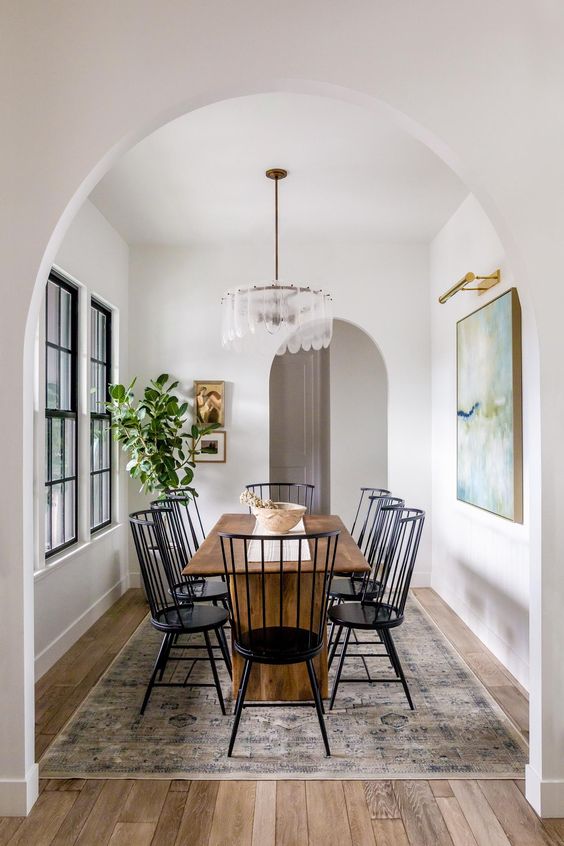 A rustic dining room can include a mix of classic Americana furnishings and a wrought iron row pendant light. A wooden table and chairs look rustic, and a metal chandelier can add some sophistication. Despite its traditional look, a modernized rustic dining room can be sophisticated and upscale. If you aren't sure whether a room is appropriate for this style, choose one that fits your personality. The main goal of a rustic-styled kitchen is to bring the outdoors in.
Modern Rustic Dining Room Ideas
A rustic dining room can be modern or country. The general idea is a mix of classic and modern elements, and is a perfect match for modern homes. If you want a modern look for your rustic-styled dining room, consider rattan accessories and slipcovered chairs. A vintage-style dining table is the perfect match for a modern-style country dining room. However, if you want a traditional rustic-styled dining area, you may want to keep it very neutral.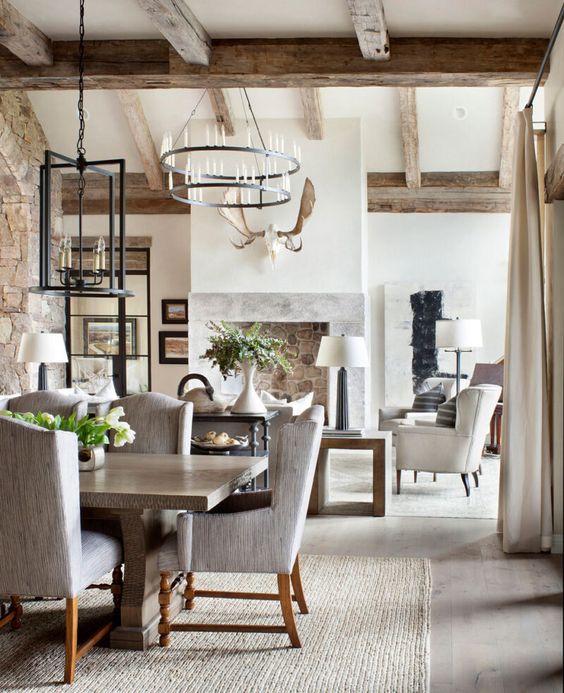 Another rustic-styled dining room is a great choice for a country-style home. Its natural appearance will make it look cosy and comfortable. For a modern rustic-styled home, you can find the right color scheme for your home. For example, a shabby cabin-styled home can be made of wood-looking furniture. This style can also be used in a city-style home.