ErlanggaBlog.com – Managing a small bedroom does not have to be an impossible task. There are many ways to organize it, including using drawers, closets, and over-the-door storage. You can find the best storage solution for your small bedroom by following these tips. Remember, your bedroom should be a place where you relax and unwind, not where you must spend countless hours looking for the perfect storage solution. Read on for some ways to maximize your small bedroom storage.
Drawers on top, and shelves below are great ideas for maximizing floor space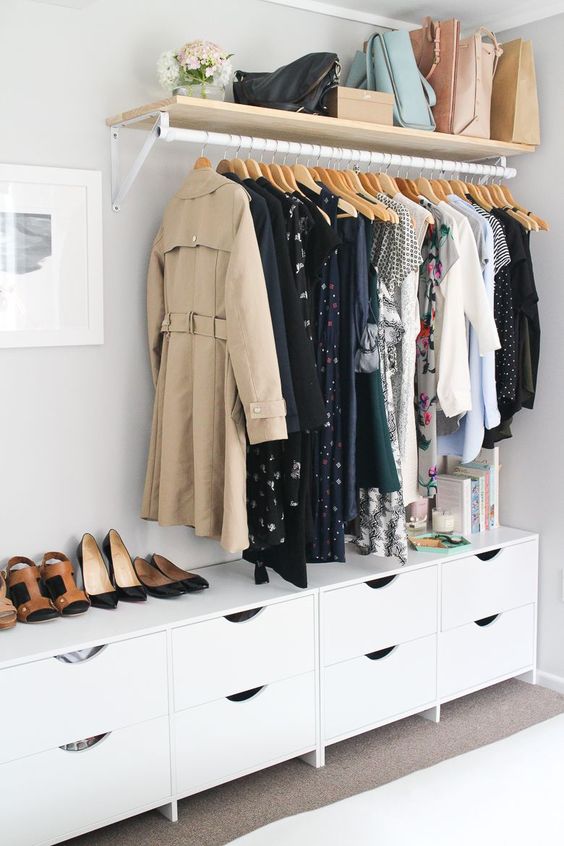 Make the most of space: a bedside table with a pull-out basket for blankets, a drawer on top, and a shelf below is a great idea for maximizing floor space. Also, a wall-mounted cabinet or basket can double as a bedside table. It is not hard to use both of these storage solutions in a small bedroom, and you'll have ample room to spare for other items.
If your small bedroom has limited space, consider a built-in wall system. This is the most effective way to maximise space. For example, Sarah Zames built a cozy nook in a window recess using timber cladding. This timber cladding has excellent insulation qualities and is economical. Creating a built-in wall system is easy to install, and you can find a custom joiner who can do it all for you.
The headboard can serve as a decoration and can store books and mementos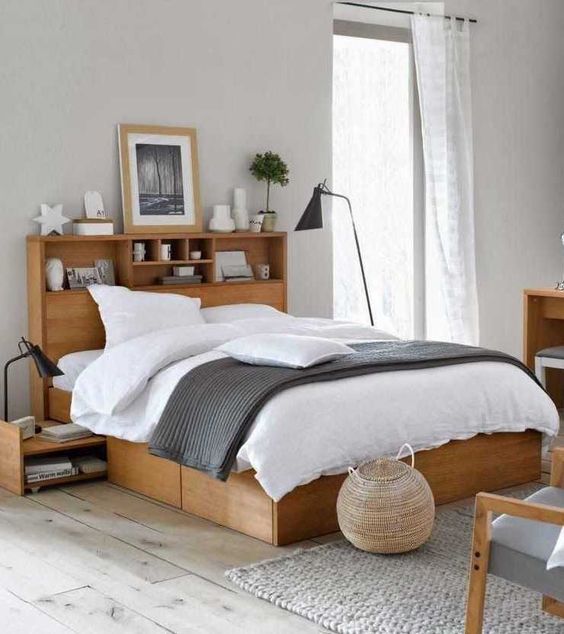 Headboards: A headboard adds a touch of elegance and can double as storage space. Some headboards are built-in and include storage cubbies or drawers to take advantage of dead space in your bedroom. These headboards can also serve as decorative pieces and can store books and mementos. There are also headboards available that feature built-in nightstands, so that you can store items in them without taking up valuable floor space.
Under-bed storage: If you can't find a place to store your luggage or other valuables, consider getting a storage bed with a pull-out drawer underneath the mattress. If you don't want to spend the money on a storage bed, you can simply raise the height of your regular bed by adding risers and you'll have a few extra inches of under-bed storage. The same goes for storage baskets or boxes.
Baskets are a versatile storage solution and can accommodate many different items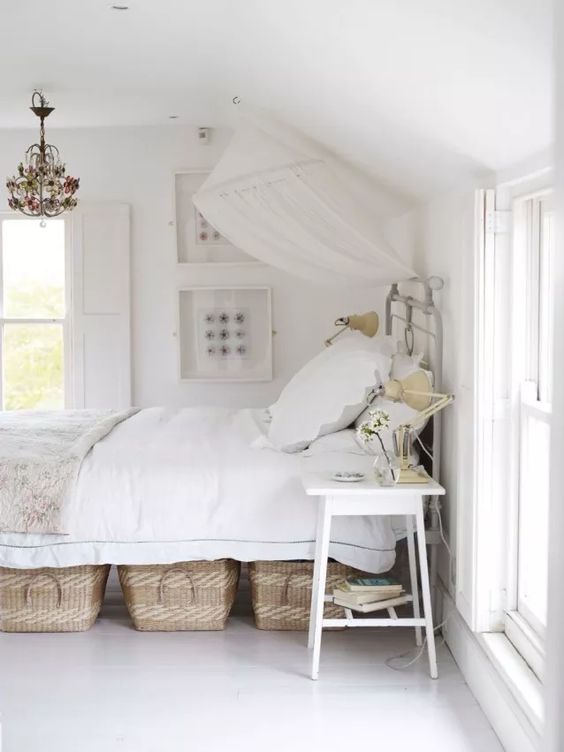 Baskets: If you have a lot of extra space in your bedroom, storage baskets are a great solution. Baskets are versatile storage solutions and can hold many different things. You can even hang them on the walls and use them as decorative pieces. Another great option is to purchase a wall-mounted storage rack. It's a practical way to fill empty wall space. It's also a good idea to use decorative hooks, which add a personal touch.
The Narrow Rolling Carriage is perfect for storing makeup collections in the bedroom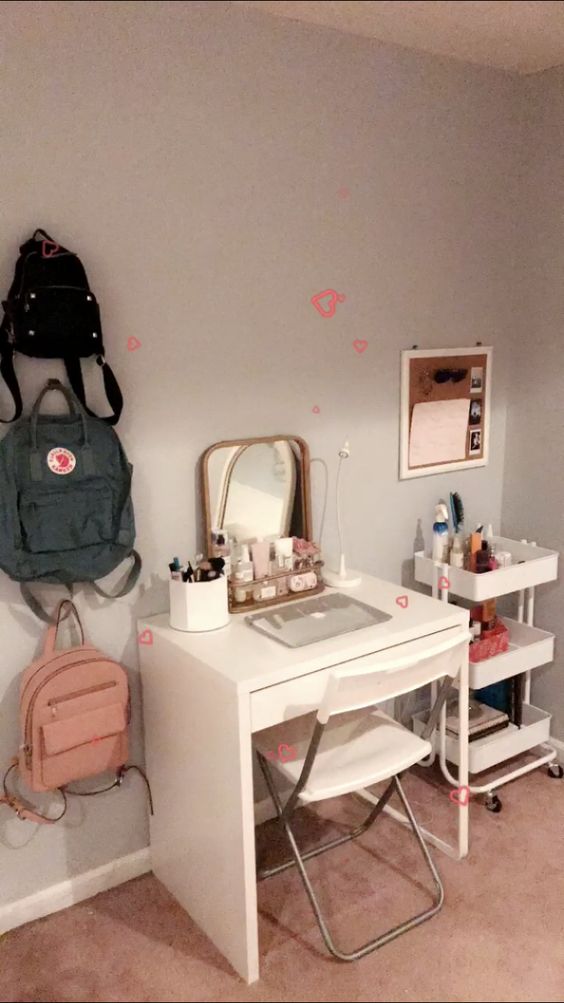 Narrow Rolling Carts: If your bedroom is too small for a full-sized storage cabinet, a small rolling cart might be just what you need. If you have a large collection of makeup, you may have to get creative and use rolling carts. Not only will they be functional, but they will give you extra storage space, and they can be easily rolled out of the way when you don't need them. If you're concerned about space, these carts can be used to store and organize anything, making your small bedroom a spacious one.
Using bookcases as small bedroom storage is another option. Instead of placing a bookcase on the floor, place it at the head of the bed, allowing the bed to block the bottom shelves. They can save you space and are often more spacious than other pieces of furniture. However, you may need to buy more than one bookcase, depending on the width of your bed. If you don't want to buy a new bookcase, you can opt for two 10-Shelf Bookcases.