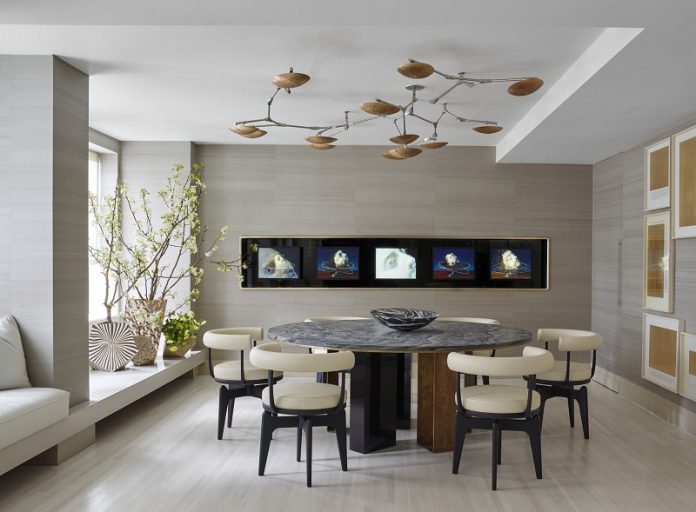 Erlanggablog.com – The contemporary dining room is about being comfortable and having a fun environment to dine in. Most often, contemporary dining room furniture collections are designed with a mix of modern day touches in with traditional, timeless looks. Contemporary dining rooms are a mix of art and functionality. Contemporary dining room furniture generally focuses on the theme of the evolution and popularity of new trends in cutting-edge design styles and popularity. Contemporary is fun, trendy, and fresh "at the moment," and there is definitely an evolving concept of individual taste and flavors coming into play here as well.
Contemporary Dining Room Furniture
When you start looking at contemporary dining room furniture, you'll find that it's not hard to get excited about the possibilities. You can get contemporary dining room tables and chairs in all sorts of interesting shapes, sizes, materials, and colors. They're often made out of steel or aluminum, with wood finishes that really pop. There's a high degree of craftsmanship in contemporary designs. You can also expect that the prices for contemporary designs are more affordable than ever.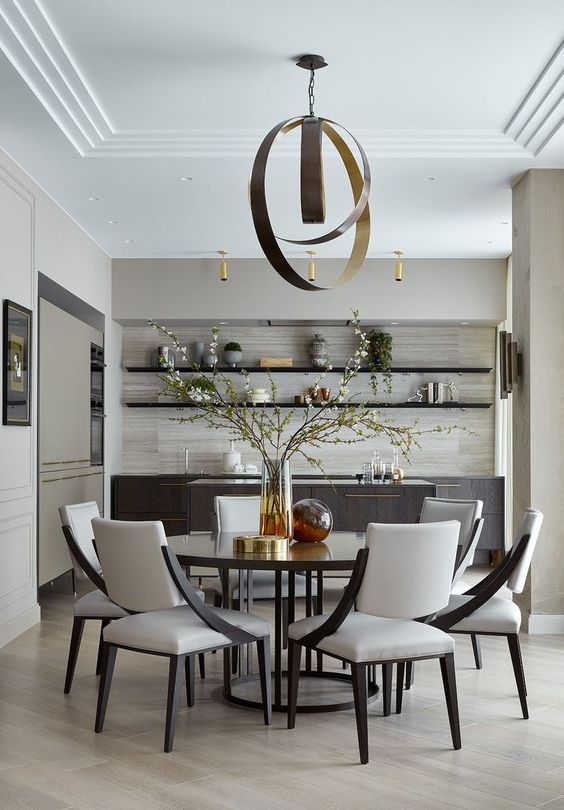 One element that really adds an exciting look to contemporary dining room designs is the color palette and textures used. Most contemporary dining room tables and chairs are painting with lighter shades of wood to give a lighter appearance. For the chairs, light-colored wood is preferable because the light helps to reflect off of the natural light that comes through your windows, giving a rich color palette for your room. The same theory works for the table and chairs; lighter colors help to reflect light, which gives the room a rich look.
Add a Beautiful Chandelier to The Dining Table
Another way to add drama and interest to your contemporary dining room design is to add a beautiful chandelier to your dining set. Chandeliers aren't just a functional piece of lighting. In fact, they're very decorative. A well chosen chandelier can really bring your dining set together and make it one of a kind. If you already have a rectangular dining table surrounded by glass walls with a nice glass table top, you can easily combine the two by adding a beautiful chandelier to the middle of the table.
Another creative idea for a contemporary dining room is to use the center of the table as a buffet table for a buffet-style setting. By creating a rectangular table surrounded by a glass window, you can actually expand the size of your dining space, which lets you serve more people. By using hardwood flooring instead of laminate or plastic flooring, you'll also create a very unique dining space. The bottom part of the table can be used for buffet style food. You could have a set menu and then plunk down the wooden side of the table for everything else, from soup to dessert.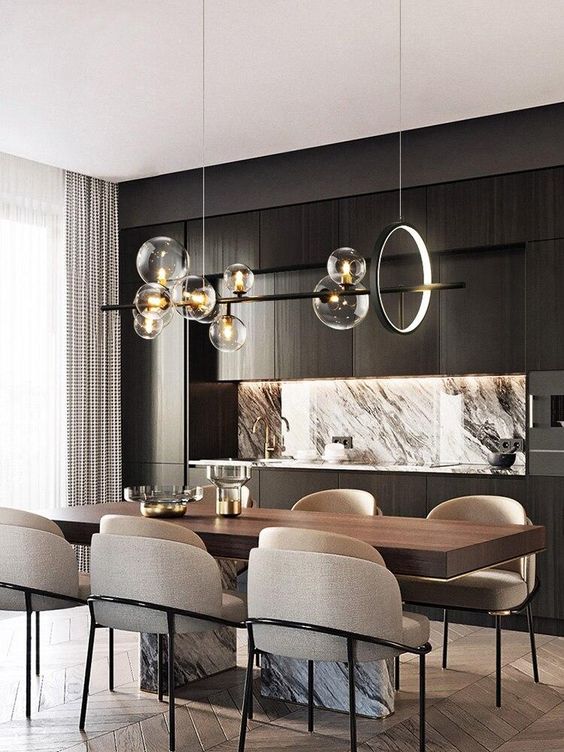 Of course, if you really want to do something daring, you can have a hardwired chandelier or a built-in table. Both of these contemporary dining room additions are a little more expensive, but the extra expense is worth it. With a built-in table or a hardwired chandelier, you have total control over how the lighting will look inside of the dining area. Because both pieces are wireless, you can place the chandelier anywhere you want in the room, and you can position the hardwired chandelier where you want as well.
Contemporary Dining Room Ideas
These contemporary dining room ideas should help you get started on your own contemporary dining room design plan. Don't worry about getting it right the first time. As long as you get it right once, you'll always have the option of revising your design or trying something else. Remember, a chandelier is only as good as the way you position it. So take your time and make sure your chandelier is perfect for the space where it's placed.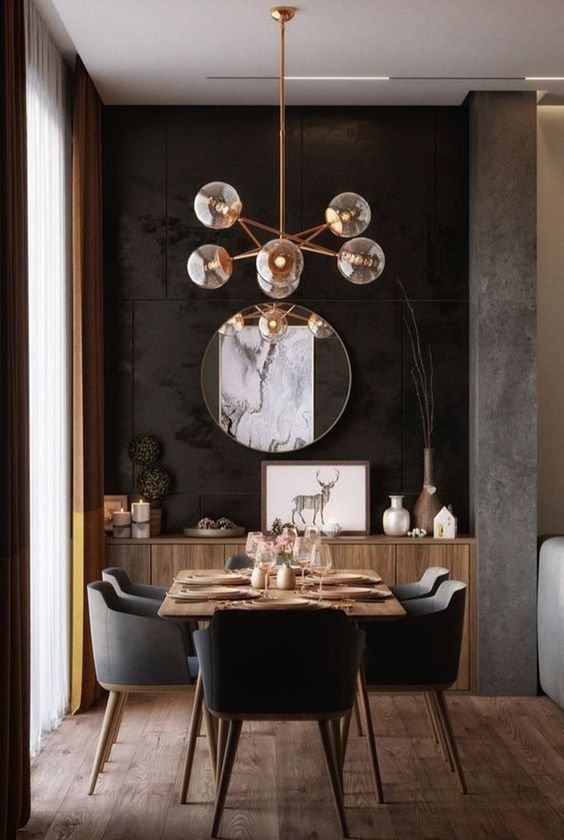 The last contemporary dining room idea we have for you is an eclectic look with touches of modern, classical, or ethnic design. A great combination for this kind of dining room design is pendant lights. Pendant lights add an air of elegance to your tables, especially when they're paired with sculptures, floral arrangements, and oversized crystal bowls. And just think: If you're not into the whole contemporary dining room design idea, you can always paint the walls black!