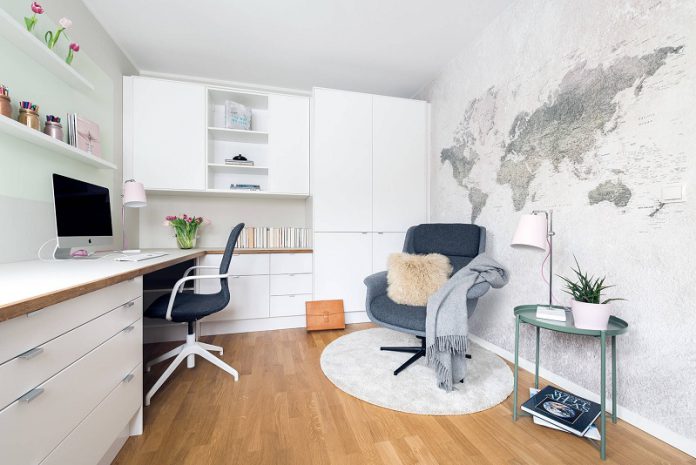 Erlanggablog.com – To get the best out of your Scandinavian study room, you need to consider the layout of your space. A Scandinavian room should be designed to facilitate your workflow and overall creative process. You can combine this room with a guest room or other room. This type of room design has a simple, clutter-free look that adds style to your home. You can choose to place your computer monitors on different levels to create a pleasing ambiance, and use lamps strategically placed throughout the room to provide illumination.
Tricks to Give Color to The Scandinavian Study Room
If you want to inject color into your Scandinavian study room, consider purchasing some colorful graphic prints. Generally, Scandinavian wall art is framed in simple wooden frames, either black or white. Frames made of ornate antique gold are used sparingly, and paired with clean backdrops. The darker wood is also a good choice, as it adds character to your Scandinavian study room. If you're decorating for a younger child, you can add a small plant in a corner.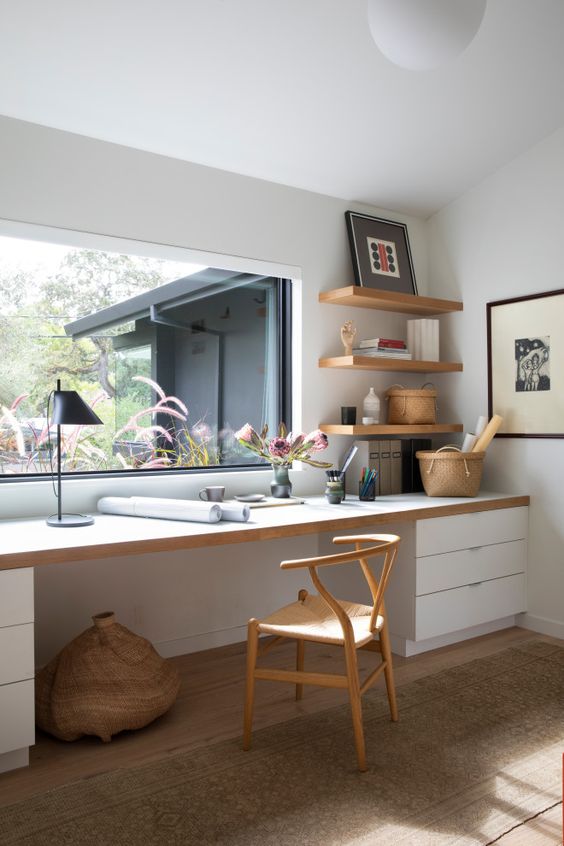 Whether you're decorating for a teenager or a retiree, a Scandinavian study room is sure to please! Choose a neutral color palette, wooden furniture, and decorative wall hangings to create a room with a Scandinavian look. Teenage girls will love the simplicity and beauty of a Scandinavian room. Your child's room can be a space that encourages creativity and learning.
Scandinavian interior design emphasizes simplicity and utility. A Scandinavian home usually does not contain too many knick-knacks. Glass vessels and ceramics are some of the most popular decor pieces in Scandinavian interiors. They're not only functional but beautiful as well. You can add warmth to your Scandinavian study room by introducing textiles. These fabrics and other materials soften the harsh edges and create a cozy atmosphere.
Tricks to Get a Charming Look
You can get the same look by using mid-century modern furniture and accessories. These pieces of furniture have a classic Scandinavian look, and you can easily replicate the look in your own home. Wood is a popular material in Scandinavian homes, and you can choose a white or pale hardwood floor to create a spacious, airy look. It's also popular in older apartment buildings in Scandinavia. Adding a few pieces of artwork can bring in a pop of color.
Choose a colour that works well with your personality. Colours can have a direct effect on how productive you are and how creative you are. Neutral shades lend themselves well to mixing and matching with other colours. Lighter shades of grey and blue, for example, will add a relaxed and soothing vibe to your space. On the other hand, red and yellow add an energy and vibrancy to your study room. If you're not a fan of dark colours, you can opt for lighter shades of brown or tans.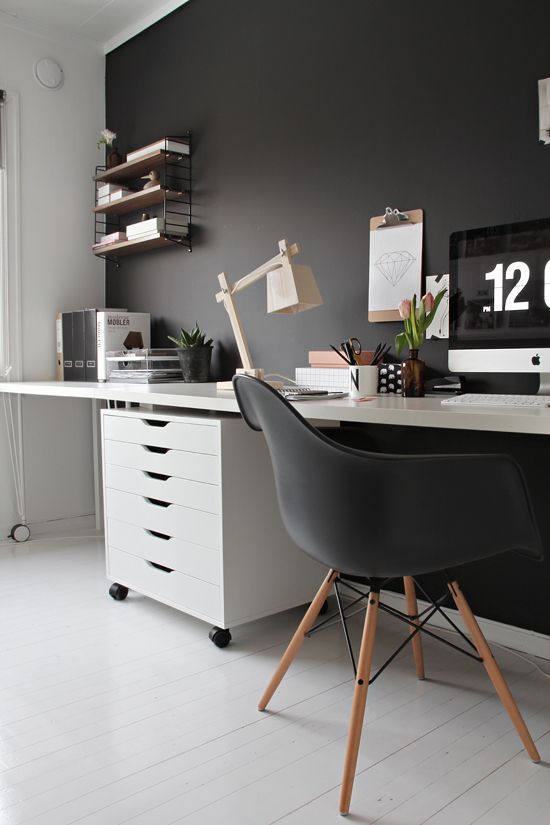 As for the furniture, you need to choose comfortable chairs. Make sure the desk is high enough to allow the legs to move under it comfortably. If you're an adult, you need a chair that allows you to sit comfortably without straining your back. Also, consider how much space you want to dedicate to storing important papers. You may need a separate room for larger amounts of paperwork, in which case you should consider getting dedicated storage space. Using filing cabinets is an effective way to create a cosy atmosphere in the room.
Traditional Study Room Style
Traditional styles are often associated with luxury. You'll typically see these rooms decorated with coffered ceilings and library walls. Generally speaking, these rooms are considered the domain of the homeowner. To replicate the feeling of a traditional study room, select a dark color palette and add heavy wooden framed artwork. This will help create a serene, focused environment in which to study. In addition to the neutral color scheme, you can also opt for a brightly colored table and a pink desk to create a unique atmosphere.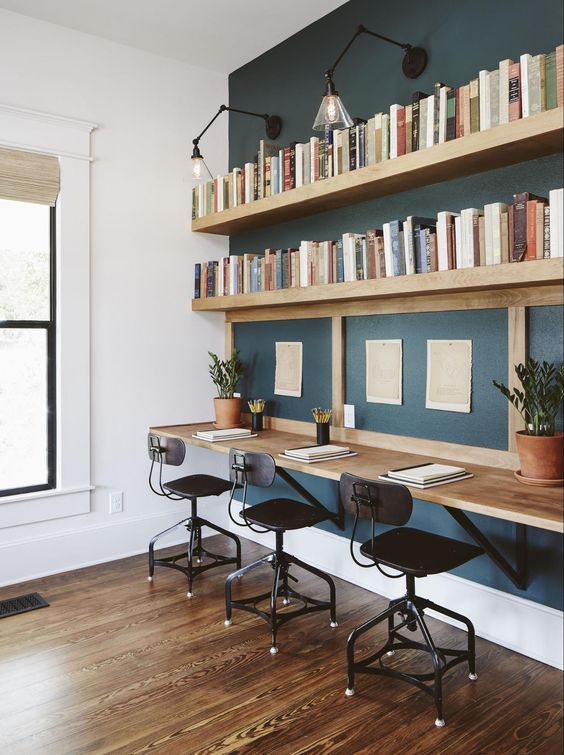 Another way to create more space for your desk is to hang a hanging bookcase or a wall sconce. Having lots of storage is vital for a home college student, but having large, bulky drawers can make the space seem cluttered. Transparent storage options allow you to place items neatly on shelves and take up less visual space. Adding wall-fixtures will also save you tons of space.