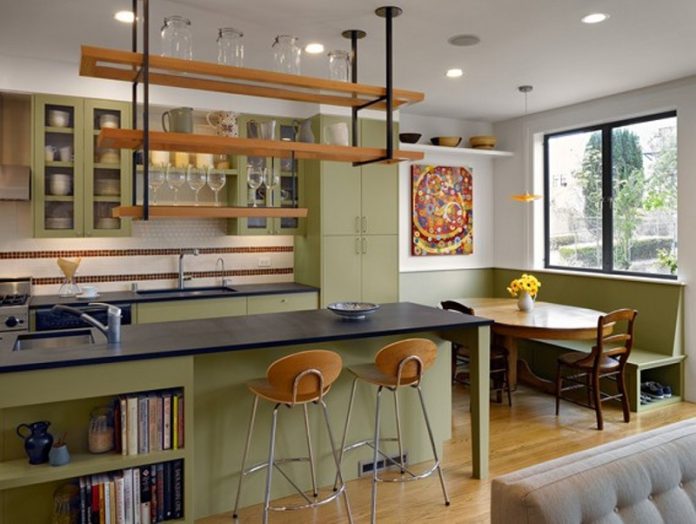 Erlanggablog.com – When designing an eclectic kitchen, you can incorporate various styles into one space. From Moroccan to Indian to Scandinavian to retro, your kitchen can be the perfect mix of different cultures. Color is a vital component in a kitchen's overall look, and you can incorporate it into your design with bold colors and patterns. Generally, it is best to stick to no more than four or five colors in a room. Neutral shades work best. But you can use several different colors in your kitchen, such as white, beige, and black.
Trying to Use Bold Colors
The color palette is neutral to allow bold colors to pop. Natural wood adds color and warmth, and floating shelves are the perfect place for decorative accessories. An eclectic kitchen is a great place to bring back memories of the past. Industrial elements like exposed brick and subway tiles can give a new kitchen character. Similarly, rustic wood cabinets with bin pulls and high-tech gadgets like a refrigerator can seamlessly blend both past and present styles. To complete this look, consider using high-tech gadgets in an otherwise vintage space.
For a rustic-themed kitchen, use reclaimed wood shelves with bright Moroccan tiles. Choose colorful ceramic tiles for the backsplash. An eclectic kitchen allows you to show off beautiful crockery and memorabilia. Lighting is another way to express your creativity. Hanging colorful cables or full-blown chandeliers can create a stunning focal point. A mix of different types of lighting can add depth and ambiance to the space. When you are choosing the right lighting, make sure to consider the style and color scheme.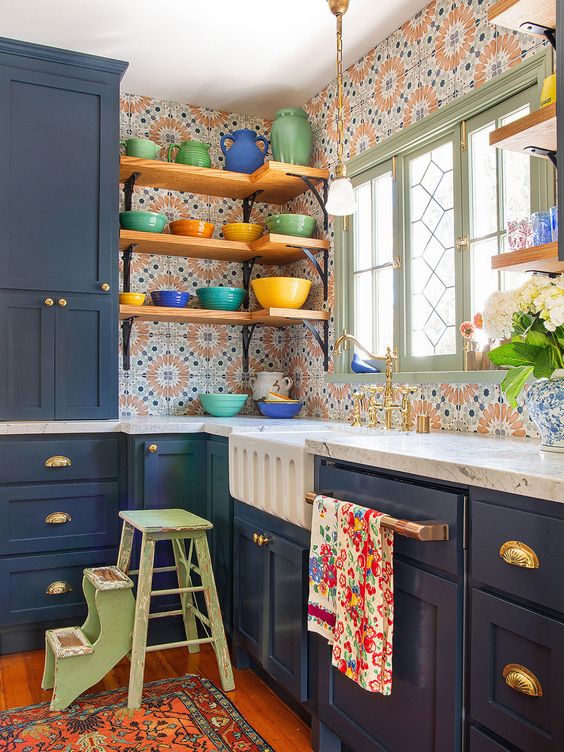 An eclectic kitchen will often be colorful and contain many different styles. While this can seem overwhelming at first glance, it is essential to remember that the goal of this style is to create harmony through diversity. A kitchen can be eclectic if it is a mix of different materials, styles, and color schemes. Despite the name, an eclectic kitchen can be a stylish and functional space. It can incorporate anything you like as long as it complements each other.
Tips for Making a Luxurious Eclectic Kitchen
Creating an eclectic kitchen can be a rewarding experience, and you can find inspiration in the many unique designs available. There are many different kitchen design trends to choose from, and one of the most popular is eclectic. In fact, most kitchen contractors are experienced in designing eclectic kitchens. These rooms are not only comfortable to live in, but they can also be conversation-starters. When decorating an eclectic kitchen, you can incorporate any style you like as long as you stick to a few design principles.
A kitchen with an eclectic design can also look very stylish if you use contrasting colors. If you can't decide between yellow and white, opt for a neutral shade or another complementary color. A designer's eye can tie everything together, including the color of your cabinets. A designer's eye can also tie in other decor items and finishes, bringing a sense of continuity. And remember, eclectic kitchen designs are not just for a chic urban space.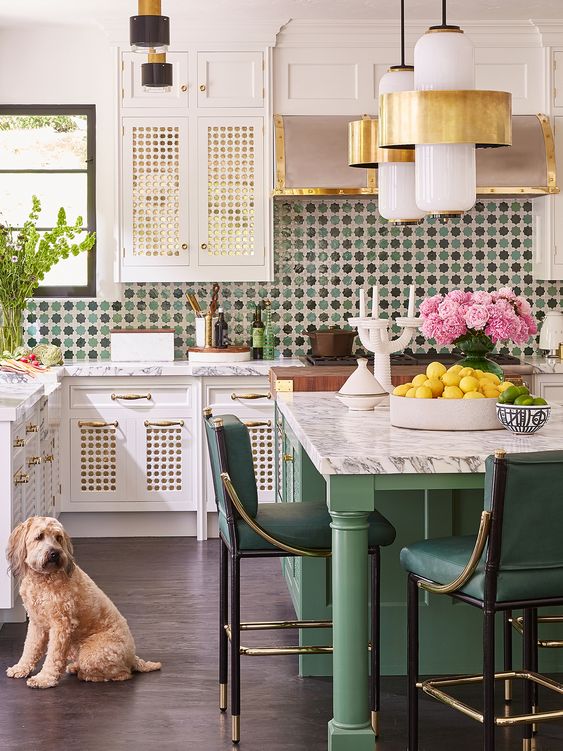 The idea behind an eclectic design is to combine different styles and themes into one space. It creates a living space with harmony, because it incorporates different materials, textures, and colors. The main idea is to create an eclectic design that reflects your personality and lifestyle. And while it's true that eclectic kitchens may seem chaotic, they still work beautifully. You might even find a design idea that inspires you to create an eclectic kitchen of your own!
Considerations When Decorating an Eclectic Kitchen
When decorating an eclectic kitchen, you can incorporate colors that are easy on the eye. For example, you can use deep, warm colors to accent cheery accents, while lighter colors add depth and intrigue to a room. For a modern look, you could also use neutral colors and accent pieces to add a touch of intrigue. However, if you prefer a more classic look, you can opt for black and white as an overall color scheme. The combination of black and white can be incredibly elegant, and you can even add a pop of color by incorporating various items.
Incorporating colorful elements is the key to a trendy and eclectic look. By mixing and matching textures and patterns, eclectic designs combine the best of styles and time periods. It is a great way to add a unique flair to your space. Incorporating colorful accent pieces can make your space pop, create a focal point, and bring the unique eclectic style into your home. But make sure to keep things neutral so that they do not clash with one another.