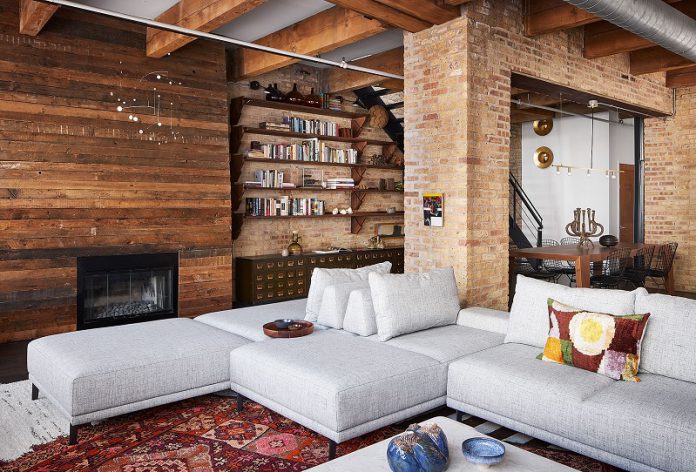 Erlanggablog.com – The industrial interior style combines old world charm with a modern edge, creating a homely, lived-in feel. Its unpretentious look is part of its charm, as exposed structural elements are visible everywhere. Smooth metal contrasts with grainy wood. Furniture is minimalist with simple lines and black metal frames. Windows are usually framed in metal to make the look even more industrial. It resembles the industrial landscapes in which they are found.
How to Highlight an Industrial Interior Design
Using natural textures to your advantage is another way to accentuate an industrial interior. Using neutral colours like grey, black and white, you can use bold colours like red, green and blue to highlight certain features. The classic look of industrial bare windows without shades is often accentuated with metal framing. A simple roller shade can soften the room. And remember to use neutral colours for the rest of the home – industrial is not boring!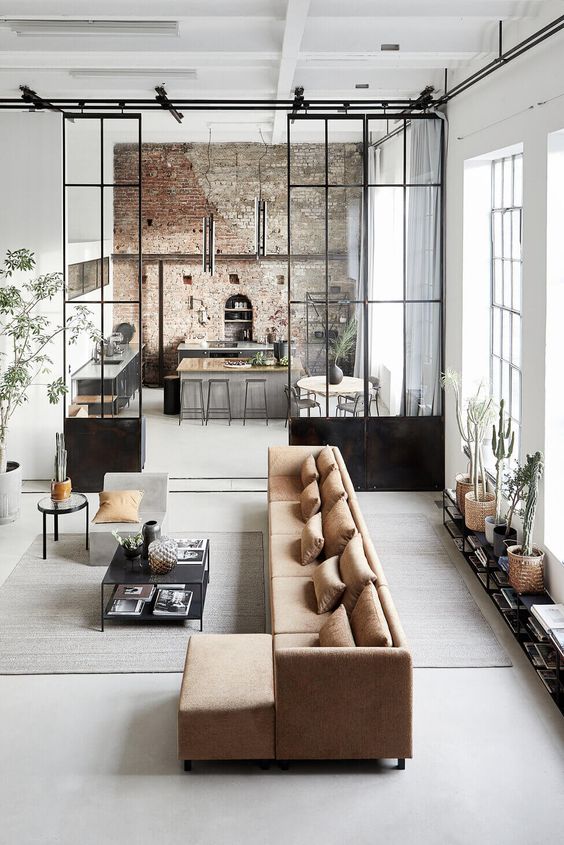 While industrial interiors are generally a timeless style, you can still incorporate eclectic touches in them. For example, a table with industrial legs and an Louis XV chair can look beautiful together. If you want to introduce color to the room, try mixing different accessories. Because the industrial look is so neutral, you can introduce your favorite color through furniture and accessories. You can make the room more fun with a colorful accent pillow or decorative throw. In addition to the raw look, industrial interiors can be a warm, welcoming place to stay.
Great Way to Achieve an Industrial-Inspired Interior
Whether you're living in an old warehouse or a converted factory, transforming the interior of an industrial space can be a rewarding experience. Start planning during construction and you'll have the perfect industrial home. Just remember to make sure you get the right amount of natural light to make the space feel cozy. And if the space is large enough, you can use salvaged materials to create an industrial-inspired space. You might also want to consider reusing old wood or metal elements. You'll be surprised at the amazing results.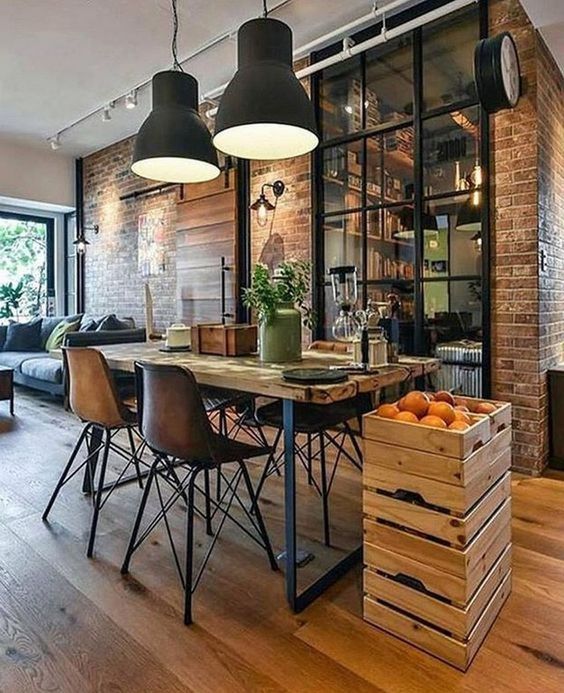 A great way to achieve an industrial-inspired interior is to mix up old and new styles. For example, if your house is an old warehouse, consider bringing in a few vintage pieces. Antique furniture is a great choice. Use metallic colors for your furnishings and accents. You can also choose pieces of industrial furniture. If you have a small budget, you can use a combination of antique and modern pieces. Lastly, make sure to incorporate plenty of storage in your industrial-themed home.
How to Incorporate an Industrial-Style Interior
Incorporating an industrial-style interior will require a commitment to make a space look industrial. But, if you've got the space and can make the space look industrial, you're all set! And with a little planning and research, you can create a unique look without breaking the bank. You can even use industrial-style accents in your home if you're renting. You'll love how well this style suits your budget.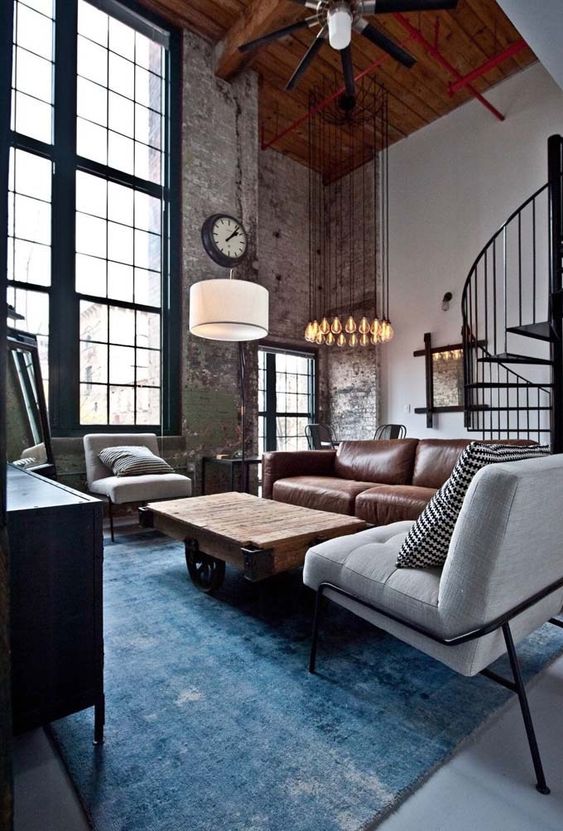 For the furniture, you can choose industrial-style pieces made of metal, leather, or solid wood. Large tables, wooden chunks, metal frames, and cabinets on wheels are all great pieces. Wooden pieces in neutral colors will also look great in industrial-styled homes. This style also complements vintage pieces. A room filled with industrial-style pieces can feel warm and inviting. You'll appreciate the combination of old and new. There's something for everyone, and you'll be happy you did.