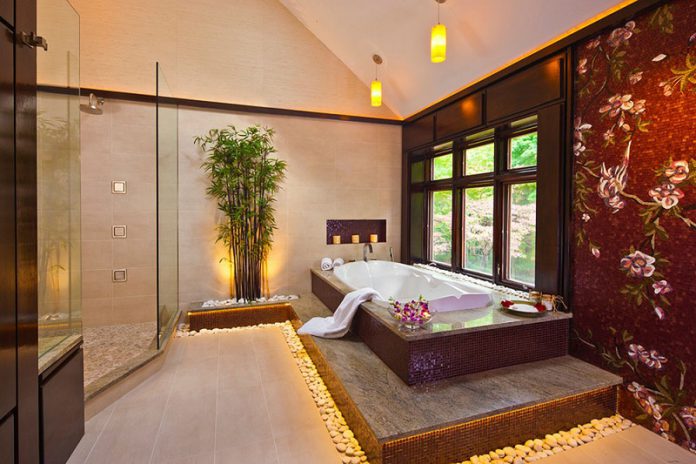 Erlanggablog.com – The layout and storage options of a Small Asian bathroom are standard and can be boring, so an interesting design element can really make a big difference. You can use colorful tile to liven up an otherwise dull room. For those of you who hate cleaning, consider stone or granite, which need little maintenance and no grout. Hardware can add personality to a Small Asian bathroom design, as well. Here are a few ideas to get you started.
Classic Asian Bathroom Style
A classic Asian bathroom with two wash basins and an open vanity is very Japanese. Two rectangular sinks flank the large entryway. The bathtub is Japanese-style and freestanding, making this bathroom a great place to relax and unwind. Its wooden structure complements the bright green tones of the tiles. A minimalist Asian bathroom is dominated by white marble, which is used on the flooring, bathtub housing, walls, and vanity countertop. The white marble is balanced by the black drawers and blinds, which soften the look of the space.
Asian bathrooms are simple and minimalist, offering a luxurious setting for relaxing and rejuvenating. Even if you have a small bathroom, an Asian inspired bathroom can create a spa-like setting. There are countless ways to arrange your bathroom items. There are even Asian vanities that give subtle cues that the time has come to relax. You can also use a traditional Asian bathroom sink to give yourself a relaxing experience.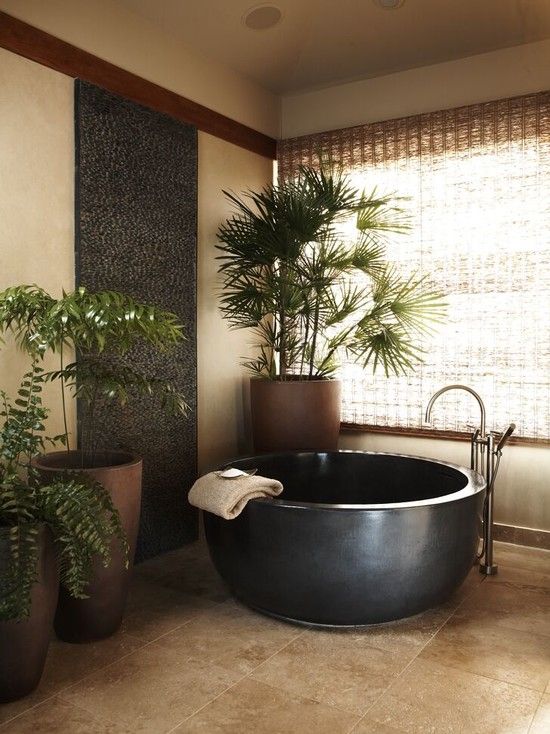 Storage is a key element of a small bathroom, and you can also make storage a design feature. The storage area helps to make a small bathroom look bigger by keeping the floor clear. You can also install wall-mounted storage units to save floor space, while a rattan storage unit and vintage cabinet will lend a traditional or boho feel to the space. A combination of both will work well for a small Asian bathroom.
Consider a Japanese-Styled Bathroom
If you're on a budget, consider a Japanese-styled bathroom. The design is very minimalist and clean, so you don't have to add too many accessories. The tiles are white with square edges, and you can use earthy tones and clean lines. To tie the entire room together, you can choose a bold piece that matches the tub. Light wood finishes and grays also go well together. Creating a Zen-like atmosphere in a small bathroom is easy when you consider the materials and textures that are popular in the Far East.
When it comes to color, you can use accessories, funky prints, or colorful lighting. If you can't decide what to do with the rest of your small bathroom, consider using blush pink. This beautiful hue will soften up a monochrome space and give it a country feel. It will also add a focus point. It's easy to find a funky pink towel to match the monochrome accessories.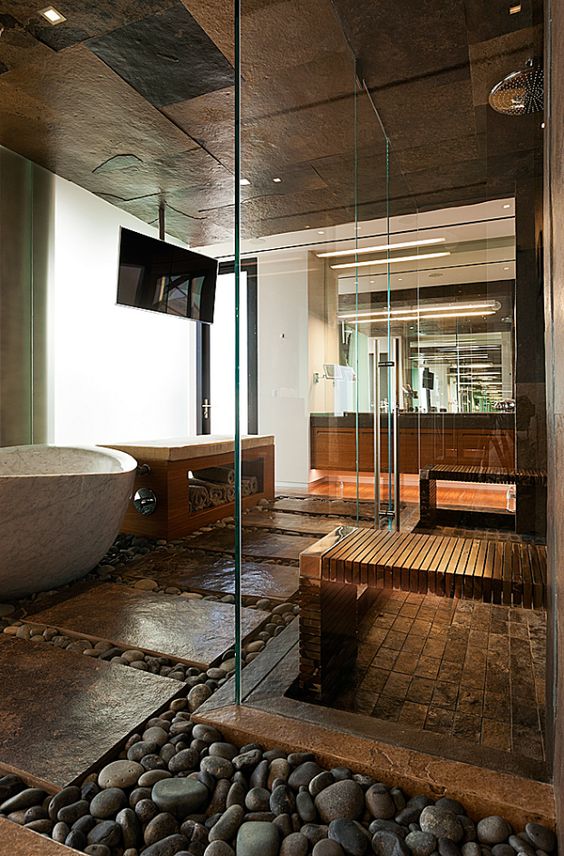 When it comes to vanities, consider Asian-style vanities. They'll likely be modern and compact, and are typically made of bamboo. Bamboo is also associated with the eastern world, but it can be found in solid wood veneers and as a stylish accent in an Asian-style bathroom. Bamboo can also be used in other bathroom furniture, including cabinets, vanity tops, and sinks. These pieces can be used to create an Asian-style bathroom, albeit a smaller one.
Typical Asian Bathroom Design
Asian-style bathrooms often feature an elegant, deep soaking tub and a floating vanity sink. Whether you want to add a deep soaking tub, a freestanding shower room, or both, Asian-inspired bathrooms have many choices. And with a little creativity, you can even make a tiny Asian bathroom more fun! It's never too early to get started on decorating! Just remember to keep an open mind and you'll soon be enjoying your new bathroom!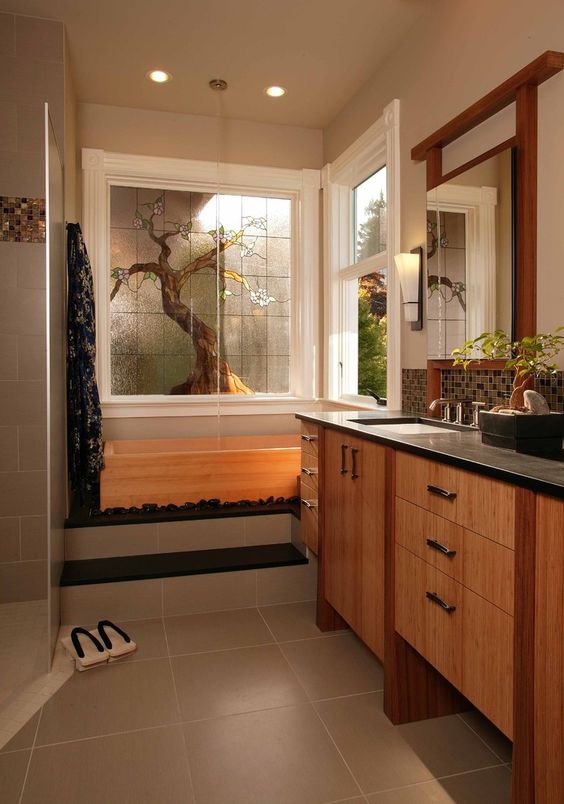 Lighting in an Asian-style bathroom is another important element in making a small space look spacious. You don't want to rely on one overhead bulb in a small bathroom. Make sure you use multiple layers of lighting to make the room look bigger. But if you have a small bathroom, you can't always do this. But you can use a large mirror to add a dramatic effect. This can also make your small space feel more luxurious.
If you have and want to send articles to erlanggablog, you can visit this page!