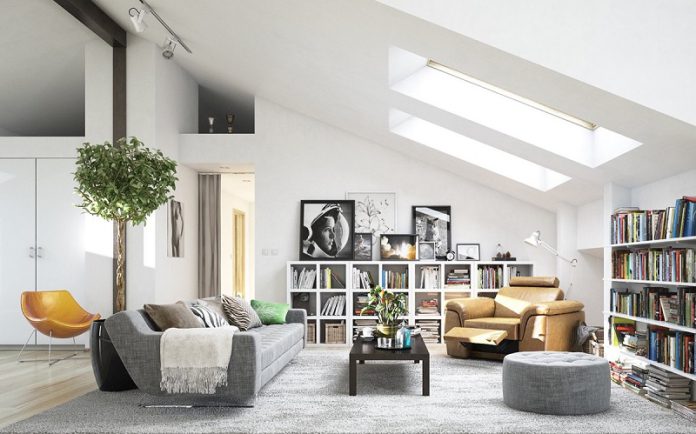 Erlanggablog.com – Scandinavian design is a style that incorporates natural elements to create a cozy atmosphere. It features light wood, nature-inspired sculptural pieces, house plants, textiles, and upholstery that are eco-friendly. Using these elements throughout your home is a great way to add a personal touch to your home.
Using Simple Scandinavian Decorating Ideas
Scandinavian decorating ideas work well in family rooms, as they're meant to be casual and fun. Bright Scandinavian colors and Scandinavian accents can add a pop of color to the room, but they shouldn't overwhelm the room. In addition to using simple Scandinavian decorating ideas, it's important to include practical family items and kid-friendly accents.
Using layers of bedding is a great way to add warmth to your space. Layered bedding is common in Scandinavian homes and often includes wool blankets, linen sheets, and a small selection of accent pillows. Nordic bedrooms also include iconic lighting, including a bedside lamp or ceiling fixture. In Scandinavian homes, color is often used in small bursts, so adding fluffy textiles to your space is a great way to bring in a pop of color.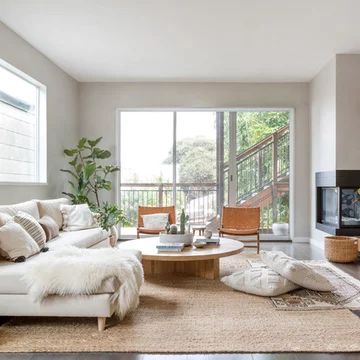 To add a personal touch to your home, choose furnishings that complement your current style. For example, if you have a white dining table and chairs, consider using sculptural chairs to set the stage. You can also pair a modern chrome-leg sectional with a white-painted antique chest.
Integrating Scandinavian Decorating Ideas in a Modern Home
While the Scandinavian style tends to rely heavily on neutral colors, it also pairs well with a variety of other styles. For instance, it complements rustic, boho, and farmhouse styles. The neutral color scheme and light-washed woods make it easy to blend Scandinavian decorating ideas into a modern home.
Scandinavian designers know how to bring the outdoors indoors. A kitchen that echoes the colors of nature is a great way to bring the outdoors in. If you love the look of a Scandinavian kitchen, you can add a black elemental stain to the cabinets and white countertops to give them a sculptural feel.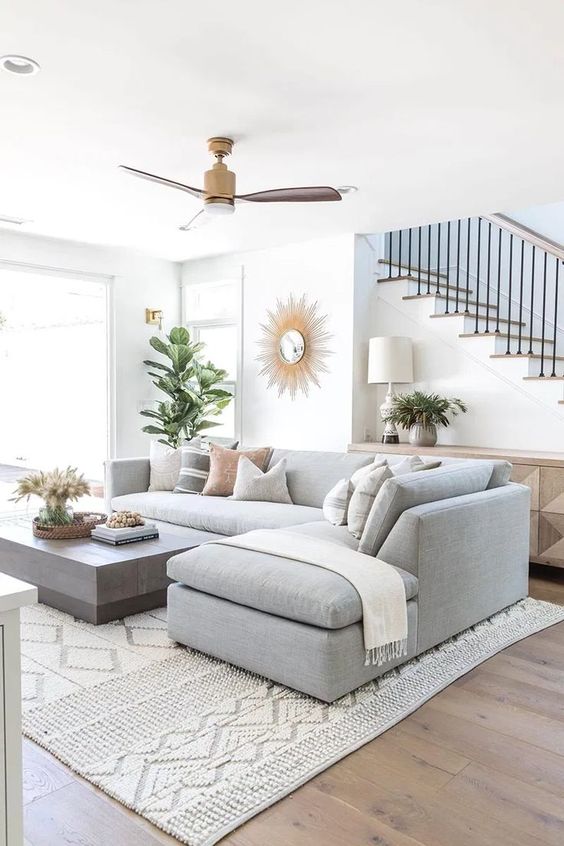 Another important aspect of Scandinavian design is practicality. Many Scandinavian homes have multiple shelves, which allows you to store more things without having to rearrange your furniture. Multi-level wall shelves are also common in Scandinavian living rooms, which saves space and adds style to the space. So whether you're designing a new home or remodeling an existing one, you can get some ideas from Scandinavian decorating ideas from IKEA.
Enjoying Clean Lines and a Neat Atmosphere
When you have the Scandinavian decor in your home, you'll enjoy the clean lines and uncluttered atmosphere that the style is known for. Many Scandinavian living rooms have gray sofas, creamy white walls, and pops of Scandinavian blue. Decorative accents like pampas grass are a popular addition, and they can be placed in almost anywhere. And because they're so neutral, they don't overwhelm the space, which makes them great for families and small apartments.
The Scandinavian way of living is centered on hygge, a Danish concept of happiness and coziness. This style emphasizes comfortable furnishings, warm colors, and a cozy atmosphere. Adding a sheepskin area rug, textured throw pillows, and a leather couch can add to this feeling of coziness. Moreover, Scandinavian interior design also emphasizes the importance of being one with nature and creating a harmonious space with nature.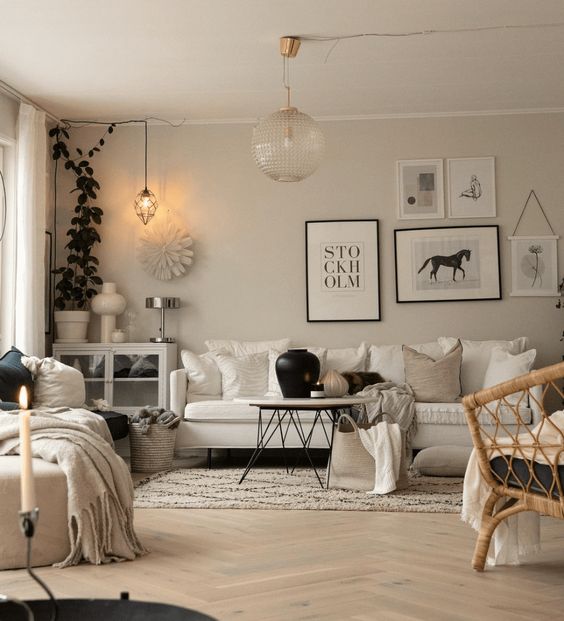 The Scandinavian style is also known for its use of natural materials like wood and stone. These materials are environmentally friendly and are easy to maintain. This design style is also known for its simplicity, minimalism, and functionality. All these attributes make Scandinavian design a popular choice for interior design. And while this style may seem conservative to some, it has proven to be a timeless and functional style.