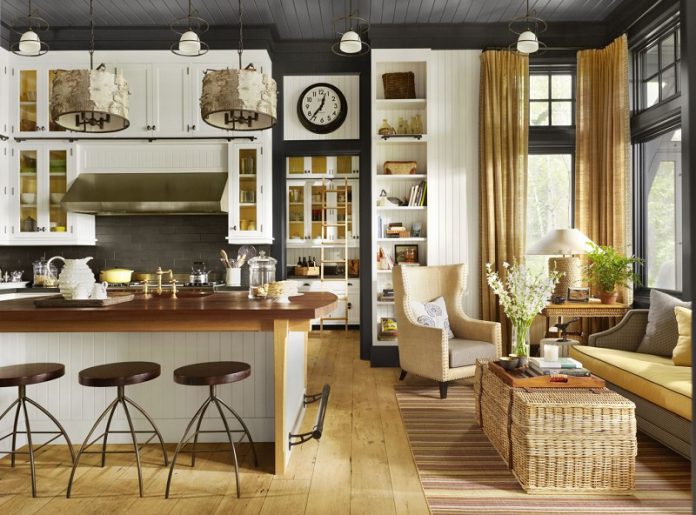 Erlanggablog.com – Incorporate natural elements into your farmhouse decor with an industrial twist. Industrial metal accents are a great choice for farmhouse decor because they add textural interest and contrast. Use a metal light fixture or a small brick accent for a unique touch. You can even use a mixture of different textures and materials to create an eclectic look.
Neutral Color Selection for Farmhouse Decoration
When choosing the colors for your farmhouse decor, you can use warm and cool neutrals to create a cozy atmosphere. Natural wood tones are a good choice for farmhouse decor because they reflect plenty of light and make the rooms look larger. In addition, look for items made of unfinished wood that are made to look worn. These imperfections will add to the authenticity of the decor.
Natural fibers are also an excellent choice for rustic decor. Use a natural color palette, such as moss greens and grays. Accents like black, dark blues, and browns are also a great choices. Rustic decor also tends to emphasize furnishings that are handcrafted and have actual histories.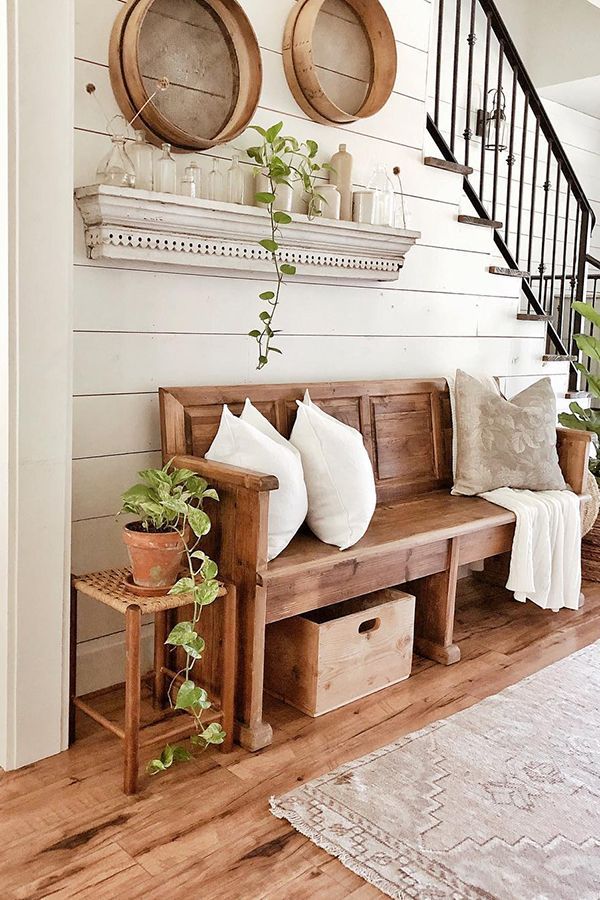 A rustic style is similar to farmhouse decor, but the difference is in the details. Farmhouse decor is often more affixed with plants and accentuates the natural elements. In addition, farmhouse furnishings emphasize natural elements, including natural marks in the wood. They're also much more inviting and evocative of the countryside.
Added a Farmhouse Decoration Look with Antiques
You can add a rustic accent to walls by using reclaimed wood panels or shiplap. A shiplap-covered ceiling is another good option. You can also use antiques to add to the look of your farmhouse decor. You can tie up these items with a rustic coffee table. The look will go well with other elements in the room, such as a fireplace.
Adding a rustic floral arrangement in a vintage-style jar or pitcher is another way to add rustic farmhouse decor to your room. Wildflowers are usually called glorified weeds, but they'll look beautiful in a rustic jar or pitcher. The country feeling that comes with these arrangements will make you feel like you're in the middle of a peaceful country setting. Buffalo checks are also a popular choice for rustic country decor, and they pair well with just about anything.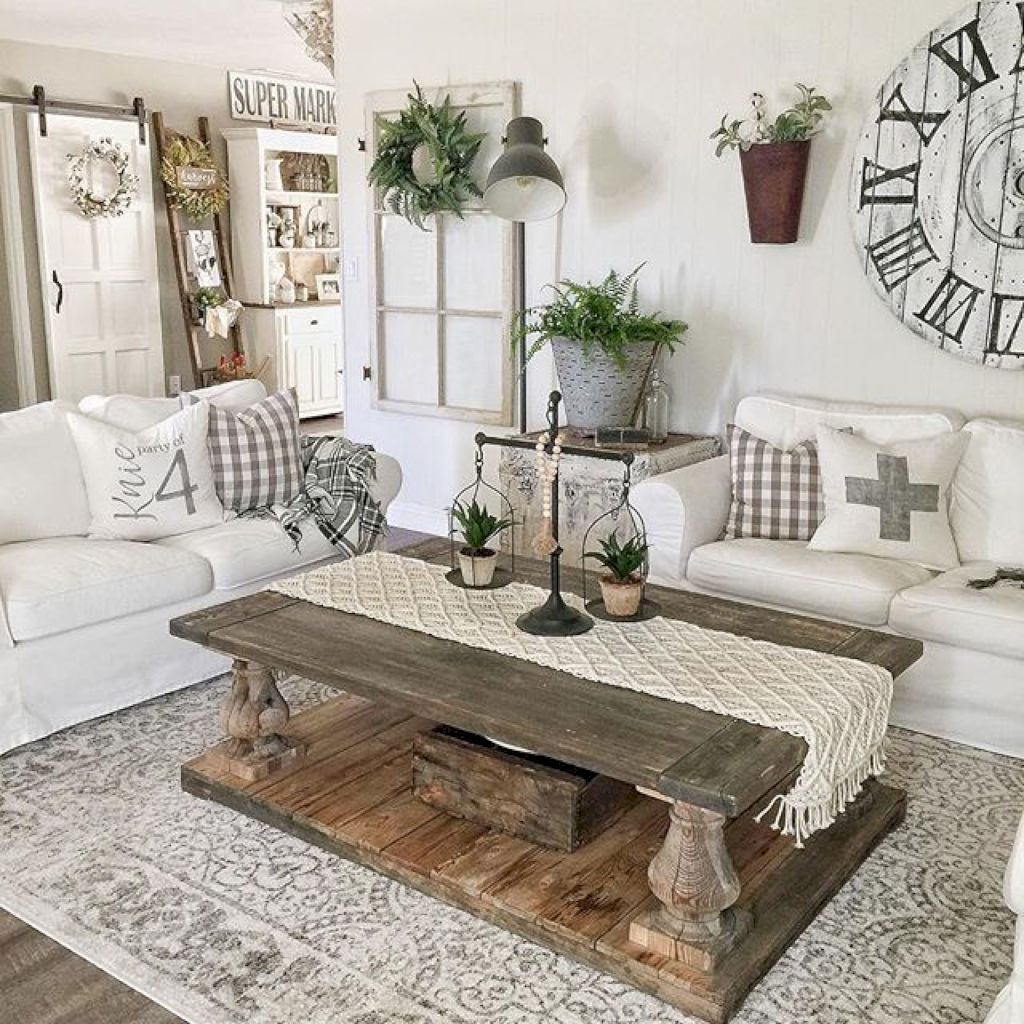 Rustic Country Farmhouse Decor is a wonderful way to bring a rustic feel to any room in your home. There are no hard and fast rules for farmhouse decor, and you can make it as rustic or ornate as you want. There are many ways to incorporate the rustic style into any space, from the living room to the dining room.
Combining Concepts and Elements in a Rustic Country Decor
Rustic country decor incorporates a variety of concepts and elements, including modern and contemporary country style. Some contemporary country decor features designer furniture and accessories in intentionally worn paint finishes. Others opt for wood accent walls, cozy pillows, and witty signs. However, the mainstay of rustic country decor is its use of natural materials and aged pieces.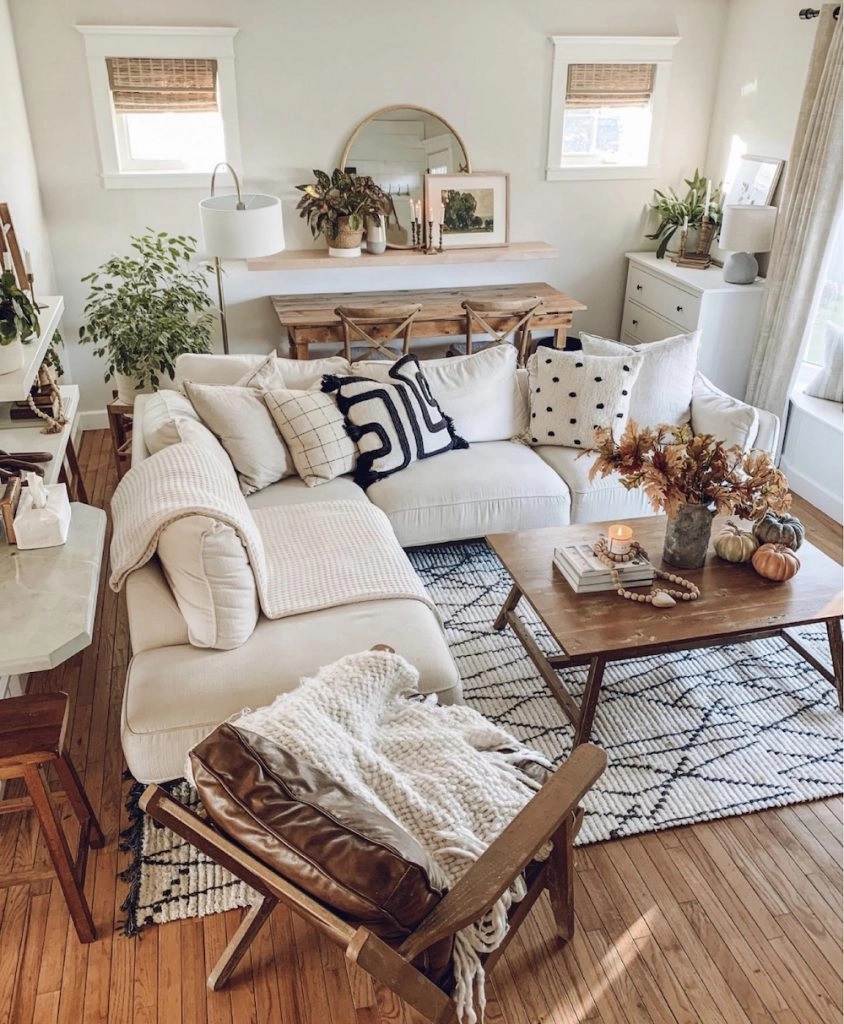 Rustic country decor is defined by the colors, fabrics, and textures of the pieces. Typically, the color scheme is earthy and includes woodland animals. You may even use burlap and bows to add a rustic touch to your home. This decor style is also very versatile, combining colors and contrasting patterns. It can help you create a relaxing and peaceful atmosphere in your home. This decor style is perfect for those who love the outdoors and want to be closer to nature. If you have and want to send articles to erlanggablog, you can visit this page!