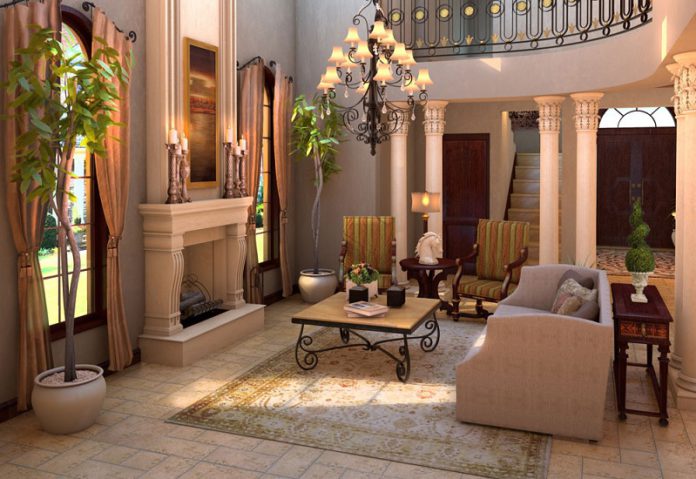 Erlanggablog.com – Whether you are furnishing your home with a Tuscan style decor or just simply looking for new furniture, there are a number of things you should consider. You want to make sure that you select furniture that is sturdy and long-lasting, so you don't end up with something that falls apart. In addition, you'll want to choose items that match the theme of your home. For example, if you have Tuscan-style decor, you'll want to pick items that are made of faux marble or terracotta. You may also want to include some wrought-iron accessories to finish the look.
Choosing Traditional Tuscan Furniture with Beauty
Choosing Traditional Tuscan furniture is a great way to bring the beauty of Tuscany into your home. These pieces are built with durable craftsmanship and are often made from local materials. Aside from the obvious items like furniture, Tuscany-style decorating can include aged artwork, antiques, and tapestries.
These items will create a warm, inviting feel for your home. You can find them at a number of places, including online stores and antique shops. These furnishings are also available for local pickup. The Tuscan style is one of the most well-known Mediterranean styles. It incorporates sun-baked rustic finishes, ornamental details, and wrought-iron fixtures. These items are typically complemented with warm earthy tones. If you're looking for a modern take on the classic style, you'll want to use lighter colors.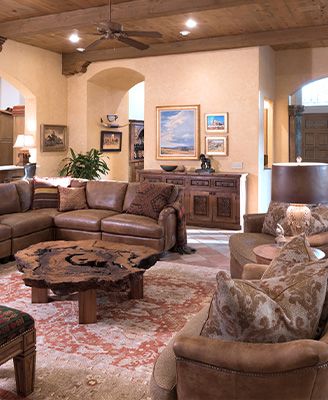 Tuscan furniture is usually made of wood, copper, leather, and other materials that are native to the region. These items are often used to create decorative elements such as doors, tables, and chair seats. You can find Tuscan-style furniture in a variety of color schemes, including red, orange, and yellow. Adding faux marble finishes to your Tuscan furniture is a great way to give it a new lease on life without the expense of real stone. This type of faux finish is easy to apply, and is perfect for anyone with a little know how. The process is not only easy, but it looks just like the real thing.
Adding Wrought Iron Accessories to Tuscan Furniture
There are several ways to apply faux marble finishes to your Tuscan furniture. The most efficient way is to use a combination of sponge and glaze. This process creates a variety of effects, including depth and antiquing. It is also inexpensive to do. A large, dark wood farmhouse-style table is ideal for a Tuscan kitchen. This table will complement dark wood cabinets and countertops. You can also use the table as an island for food preparation. The table top is waterproof P2 grade MDF board, which makes it durable enough for daily use.
Adding wrought-iron accessories to your Tuscan furniture can add a unique touch to your home. Whether you're using it to add character to your dining room or to add a bit of rustic charm to your living room, wrought-iron can be a decorative touch that will add a unique style to your home.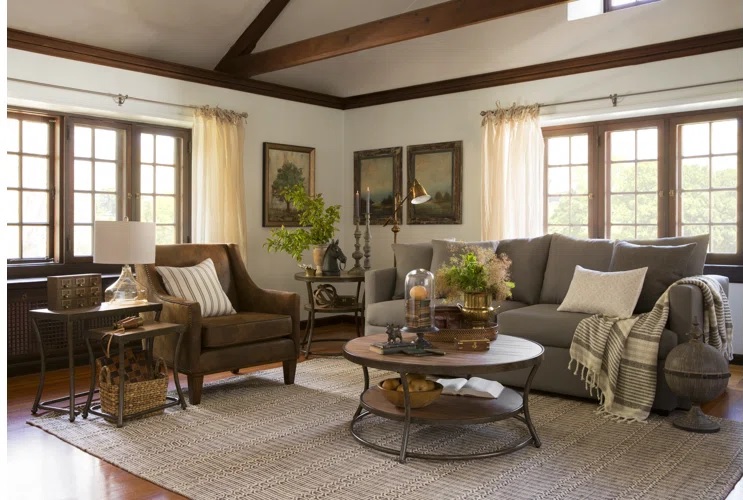 Tuscan home decor features furniture that is made from local materials. These furnishings can include wood, metal, leather, and stone. These furniture pieces are created to be functional and durable, yet still have a classic, rustic look. Tuscan home decor also includes Italian ceramics, which are available in rich, vibrant colors. You can also purchase hand-blown Italian crystal as gifts.
Tuscan Style Decor that Blends Comfort and Elegance
Tuscan style decorating has been in demand for the past few years. This style combines comfort with elegance, which echoes the terra cotta roofs of Florence. You can find Tuscan furnishings at flea markets, antique stores, and estate sales.
Whether you're building a house in Tuscany or just bringing some of the region's style into your home, you can easily incorporate terracotta flooring into your interior design. This style of tile is often used to create a rustic, earthy, and natural feel in any home.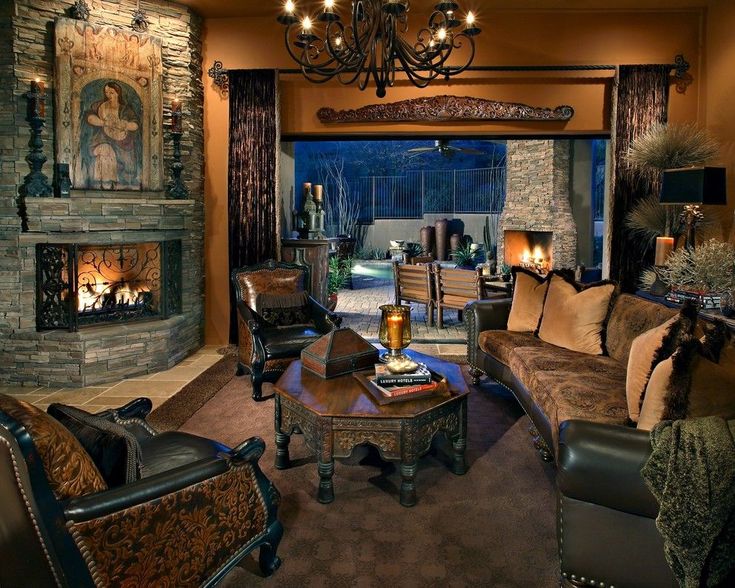 Terracotta floor tiles come in a wide variety of colors. They can be used to create a classic Mediterranean feel in your home, or to bring Mexican or Southwestern influences into your design. Terracotta tile also works well with natural ceramics, so if you're looking for a more rustic feel, you can use this type of tile. Often, you'll find that Tuscan home decor uses a variety of natural elements to create a rustic, earthy feel. This style of interior design incorporates rustic wood, stone tiles, and wrought-iron fixtures. The ceilings are often left unfinished, so you can see the beams. If you have and want to send articles to erlaggablog, you can visit this page!