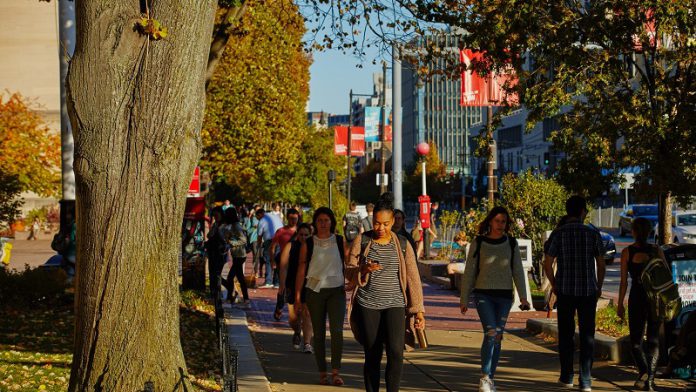 Most people believe a DIY move is much better than hiring commercial movers. But this is not the case. Actually, most people regret later after taking the wrong move. To help you make a good choice, below are seven reasons why you need to avoid a DIY move.
7 Reasons why a DIY move is not worth the trouble
Time
In most cases, people prefer DIY moves to save time on researching, comparing, and picking a professional moving company. But remember the time you spend searching for a reliable company is less than the time you spend moving.
For a DIY move, you will need time to look for packing supplies, look for a moving truck, and time to convince your friends and relatives to help you pack and move your belongings.
Thus, a DIY move will cost you additional hours and days. This means you may need to close your business or skip going to work so that you can move your belongings.
But when you hire a trustworthy moving company, you will save on time. In addition, you do not need to disturb your friends or relatives to help you pack and move your items.
Incorrect size moving truck
When moving your belongings, you need to hire a moving truck. You need to make sure you get the right one for the purpose. Unfortunately, people preparing for a DIY move have high chances of picking the wrong truck.
So, you may waste a lot of time if you pick the wrong size of the moving truck. You will be forced to take several trips to move all your household items.
Since you do not have the experience and knowledge about moving, the best option is to involve professionals. Professional movers will help you pick the right size of the moving truck by just looking at your household items.
Damaged items
Based on the number and the nature of your items, you need to ensure you pack everything correctly. For instance, you need to get suitable packing materials when packing fragile items.
Without skills, you might damage most of your items. Keep in mind you may have special items that are worth many memories. Without packing them properly, they might get damaged.
In addition, you should have skills and knowledge on how to disassemble and move large furniture pieces, and other big items. A DIY move is possible if you can manage to do all that. But you need to ensure you have enough people for the job.
But when you recruit movers, they will handle the job very professionally. Thanks to many years of experience in the area, the movers can easily move large appliances and quickly dismantle the big furniture pieces.
Moreover, professional companies are insured. So, if anything happens to your valuable belongings, you will be compensated.
Injury
Moving your large furniture pieces is a risky attempt. Since you do not have experience in moving, there is a possibility of getting injured when moving appliances, sofa, and tables.
Even if you engage your friends to help you move, remember most of them are not skilled in moving. Hence, there are higher chances that one of you may sustain an injury.
Property damage
Apart from getting injured or damaging valuable items, there is another possibility of damaging your property during a DIY move. Remember, you do not have proper moving equipment to move your items.
But professional movers are well-equipped, and they know how to use them to avoid property damages.
Expensive packing materials
Since you might not buy the packing materials in bulk like the professional movers, there are higher chances you will not get discounts. This means the cost of packing materials might be very high.
Professional movers typically get the materials in bulk. Hence, they get heavy discounts when purchasing them. To save on packing materials, you might go for low-quality materials.
Lack of needed tools
Another reason why a DIY move is not worth the trouble is you do not have the needed moving tools. First, you need to have the right tools to disassemble your large furniture and appliances.
Also, if you are living in an apartment, you might need equipment to move the boxes to the ground floor. Since this is their job, the professional movers have all these tools and equipment.
Conclusion
Moving from one place to another is exciting. This is because you may be upgrading from a small house to a big one. However, the process of moving is not a simple one.
You need to pack your items appropriately and move them safely to the new home. Even though a DIY move is possible, it might not be worth the trouble. There are so many dangers of moving the items on your own.
With or without help, you might damage your items, injury yourself, or even damage your property. Hence, the best decision you can make is to hire a professional moving company.
A reliable company such as NYC movers will help you relocate the items and ensure there are no damages to your belongings or property. The crews are well trained, skilled, and better equipped to move even the more oversized furniture pieces.