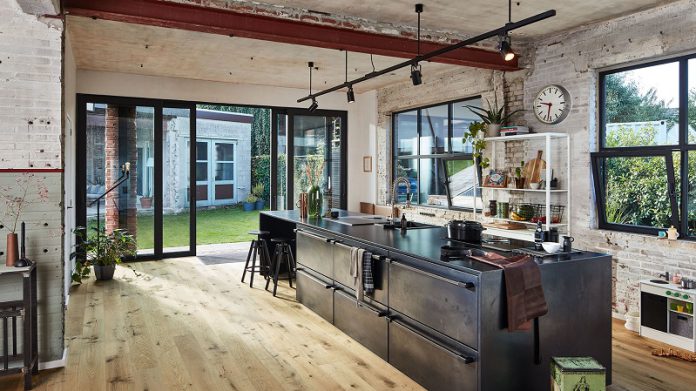 Erlanggablog.com – In an industrial kitchen, metal is the dominant material. Stainless-steel appliances, countertops, and accent pieces all have a distinctly industrial style. The metal elements give the room personality and character. Various materials are used in an upscale industrial kitchen, and the mix and match of metal finishes is entirely acceptable. For example, you might use leather and steel kitchen island stools and a bronzed floor lamp. The colours you choose will depend on the materials you use.
Tricks to Make the Kitchen Look More Industrial
For a more contemporary look, choose metallic finishes over matte. A distressed finish on equipment shelves is a better choice than shiny. Copper pots are particularly striking, especially if they're paired with natural wood colors. Adding more metal to a kitchen will make it appear more industrial, and you can tone it down if necessary. An industrial-chic kitchen, on the other hand, relies heavily on walls, ceiling, and lighting to deliver the look.
Industrial kitchens can be extremely versatile. The only limits are the available space and the budget you have to spend on the remodel. Using bright, vibrant colours can bring a splash of colour, while darker, drab colors will be more subdued. To make the industrial style look more fun and unique, use materials that are easily cleaned, and are durable. The high-gloss finish on countertops makes them easy to maintain.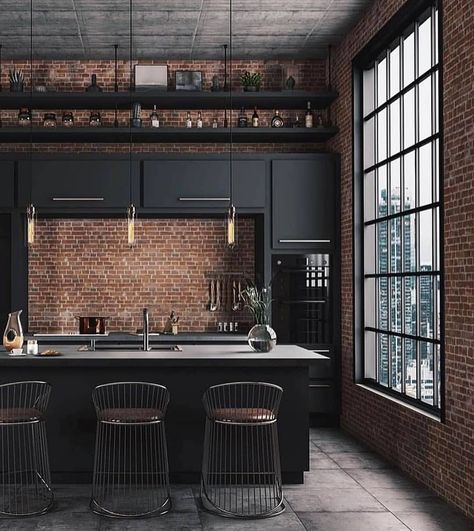 An industrial kitchen is an exciting addition to any home. The look is highly versatile and a great option for anyone who loves to refurbish their old home. It's affordable and versatile. Just make sure you take the time to consider the design before making a final decision. A designer will be able to help you make a decision that matches your home's style and budget. So, what's holding you back? Go ahead and give it a try!
The Perfect Solution for Kitchens with Limited Space
The open shelving option gives the industrial look a unique look. Although open shelving is not the most practical option, it reinforces the utilitarian feeling and is the perfect solution for kitchens with limited space. Thin shelves can also be tricky to install. However, open containers offer a more flexible and idiosyncratic style than closed cabinets. They're both attractive and functional, and they can make a kitchen appear more stylish and exciting.
The industrial look has a rustic feel, with raw brick and gleaming stainless-steel appliances. The dark wood of the kitchen island adds personality to the room. Likewise, the exposed brick will make your kitchen more inviting to guests. It's important to remember that bricks are not permanent, and you should always check the condition and type of them before exposing them. You'll also want to use black accents in your furniture, cabinetry, counters, and other aspects of your kitchen.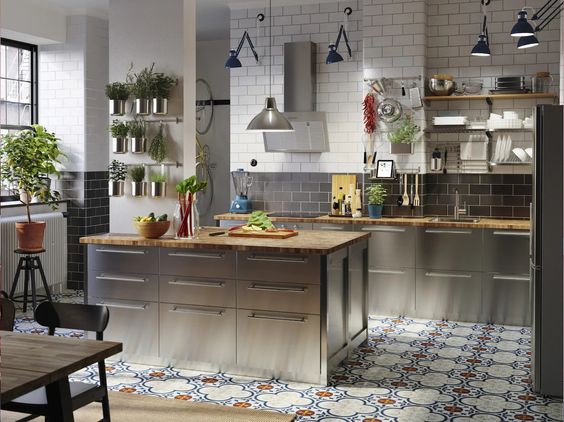 Industrial kitchens are designed with a lot of creativity. You can incorporate modern and antique elements to create a unique industrial kitchen. The materials you choose will depend on your taste and your budget. Stainless steel is a great choice for countertop surfaces. Stainless steel also looks great on freestanding islands. Choosing an open shelving system will also give you plenty of room to store your items. You can even choose a wooden island with a curved top.
An Ideal Decoration for a Beautiful and Unique Kitchen
The walls and flooring in an industrial kitchen should be bare metal, preferably brick. This type of decor is also ideal for those who love exposed steel and brick. You can add accents with stainless steel and copper, and you'll have a beautiful and unique space. You can use this type of decor to make your kitchen more interesting. If you'd like to get an industrial look for your home, it's best to consult a decorator or design a professional before implementing your plans.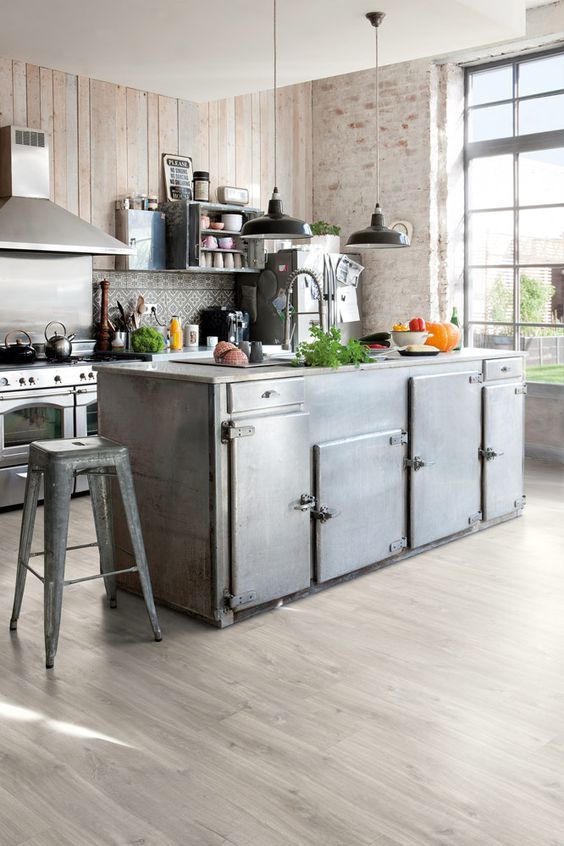 You can use metals in your industrial kitchen to create a more streamlined look. The most popular choice is industrial kitchen flooring made from bricks. The brickwork and metal surfaces of an industrial kitchen should be dark and exposed. The brickwork should also be of a mid to deep brown color. You may want to add a backsplash, but it isn't essential. If you'd like a rustic look, opt for an old brick wall.