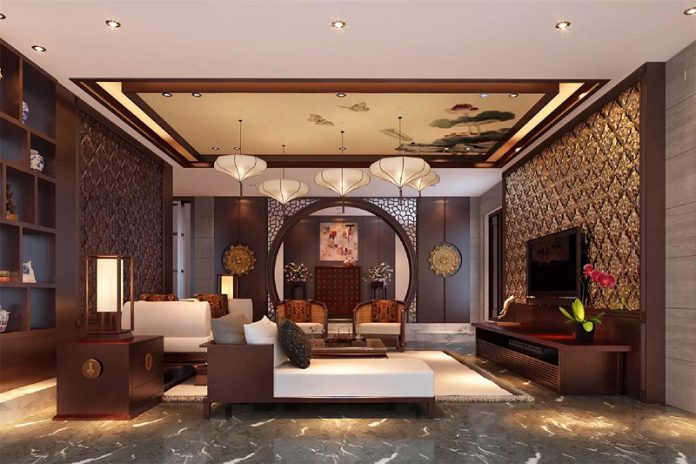 Erlanggablog.com – There are several different elements that define the look of a Japanese living room, including the wooden floor, the soffit lighting, and the gorgeous beams. The Japanese also often use rice paper shades over the windows, which not only block drafts but also allow natural light to enter. The interior of Krislock's home is also simple and sparse, with an emphasis on natural materials. A traditional Japanese kimono is the centerpiece of the living room, and Krislock bought one in Japan. Women in Japan wear different kimos during different parts of the wedding ceremony, and this one was a gift for her mother.
Choosing Plants for a Japanese Living Room Display
A bonsai is a miniature tree that is kept in a small container. Several types of trees can be grown in the bonsai style, and bamboo and orchids are common plants that lend a natural touch to a Japanese living room. You can also opt for high-quality fake plants that are crafted to look like real ones. The look of a Japanese living room is calming and tranquil.
Many Japanese homes have a small living room, but it doesn't have to be a small one. You can mimic a Japanese apartment's style by choosing Japanese furnishings and decor. Japanese style furniture includes a zabuton, a folding room partition, and a modern couch. A Japanese tea room can be a great place to relax and meditate. For a truly authentic experience, consider using mats instead of sofas or couches.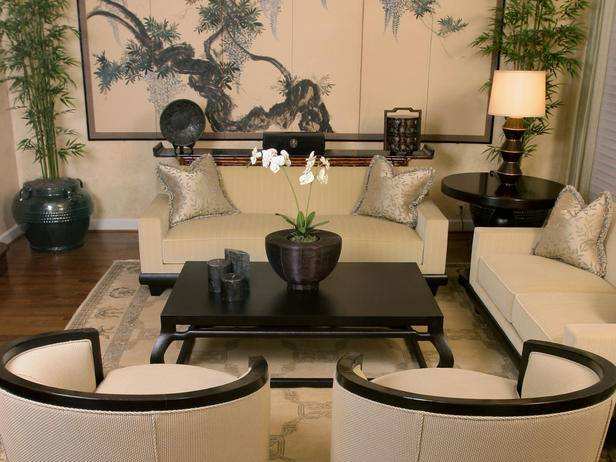 When choosing a Japanese theme, try to incorporate dark colors. Dark red works well with a Japanese design and can complement the dark lacquered wood and paper lanterns in the room. The main focus of the room should be a central Japanese art piece. One main piece of Japanese art, such as silkscreen, can be the focus of the room. A tapestry or silkscreen can also be a central focus.
Japanese Vintage Screen can Add Beautiful Touch
An antique Japanese screen can add a beautiful touch to a modern living room. The dark frame contrasts with the metallic paper to create an elegant, yet spacious setting. The Japanese style emphasises contrast between nature and manmade objects, making the furniture in Japanese style more rounded and less angular. This contrast of shapes and patterns helps separate different rooms with ease and style. This style is also perfect for small rooms where space is limited.
The Japanese style is a special one. It is different from other Asian styles in that it emphasizes regular shapes of furniture, the good organization of the elements in the room, and the free space surrounding the room. Another distinctive characteristic of a Japanese living room is its minimalism. Before, chairs were not commonly used in the Japanese home. Instead, people would sit on the floor and socialize. Until recent years, most Japanese homes were without chairs.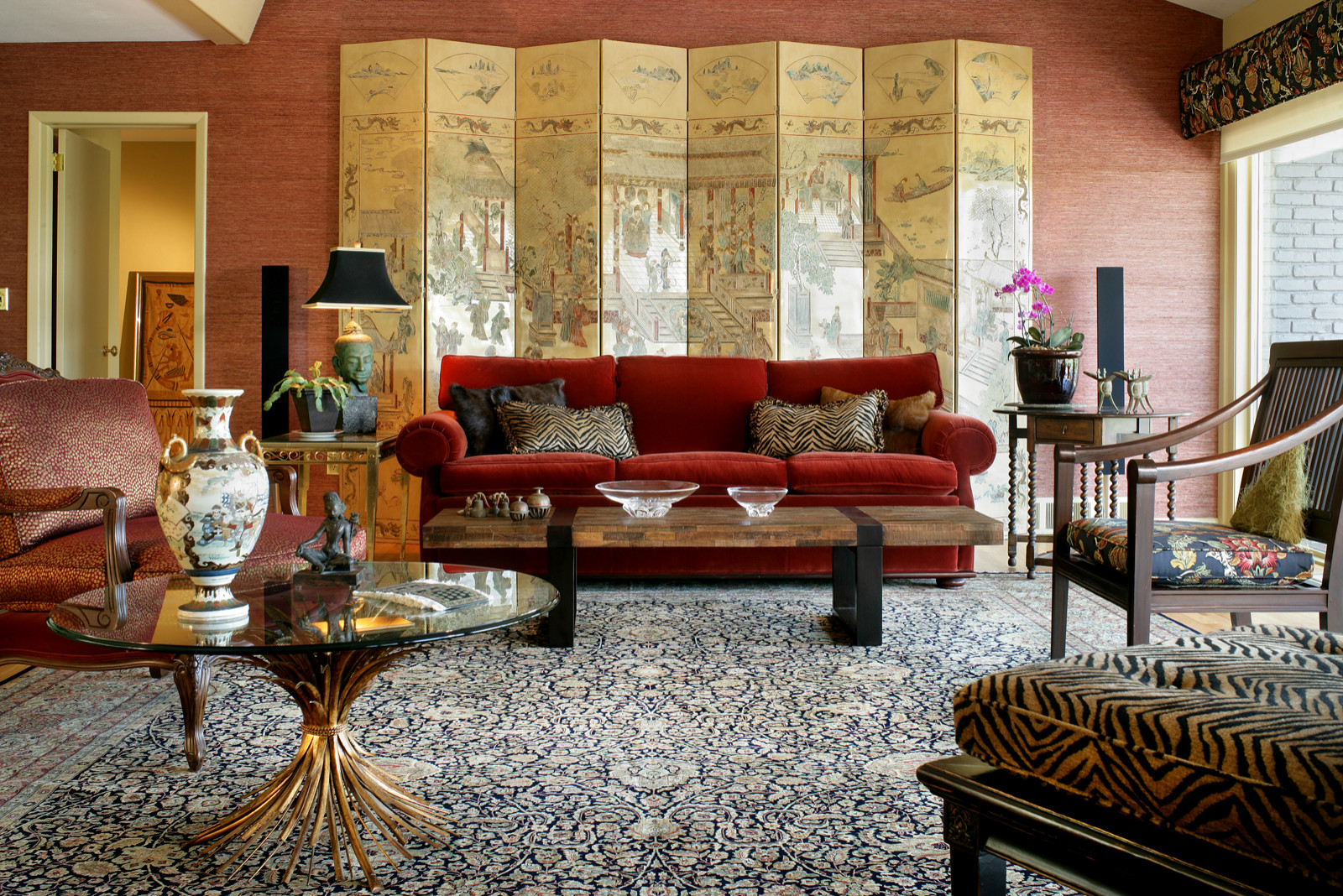 A tatami mat is another characteristic of a Japanese living room. While this flooring is not found in every Japanese house, it is a common design element in the Japanese culture. It was once reserved for the wealthy, but slowly spread to the rest of the country. Modern tatami mats are made of durable materials, like processed rice straws, and are a key part of a Japanese living room.
Essential Decorative for Japanese Living Rooms
The kotatsu (low table with a futon on top), a Japanese living room essential item, is also important. A kotatsu, or a heated low table, provides coziness to the space and is known to lull people to sleep! Likewise, the living room needs to have access to natural light for proper functioning. This light will make the room feel spacious and airy. There are numerous decorative items that are important to Japanese living rooms, including a shodo or a shiro or kotatsu.
The main aesthetic of a Japanese living room is minimalism. Since many Japanese homes are small and simple, each item must serve a purpose. Moreover, excess items should be replaced by other pieces. In addition, Japanese homes are typically small and minimalist, so this design style enables a room to appear compact while maintaining a modern aesthetic. Lastly, the Japanese style is highly functional. The goal of a Japanese living room is to create an environment that is both calming and functional.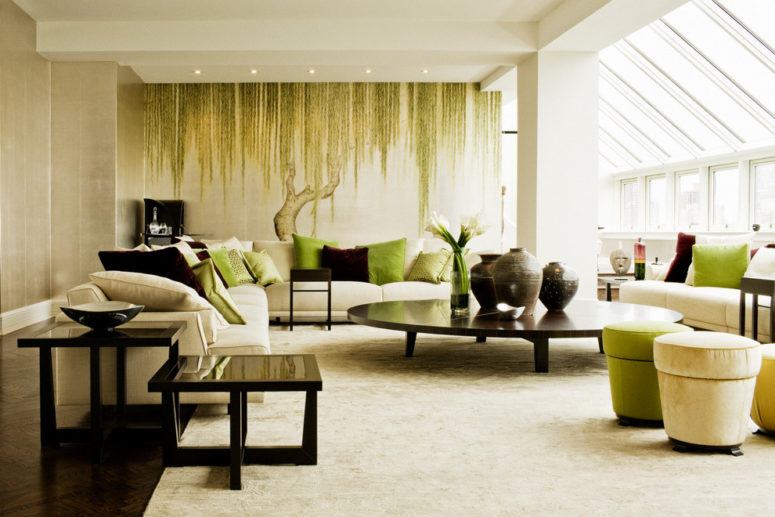 Japanese living rooms often feature low tables and low seating. Seat cushions, typically without a backrest, are often low, rectangular pieces that are covered in foam. For the sake of comfort, choose a low-seat sofa with a backrest, but make sure that the natural wood color matches the rest of the furniture and the ceramic floor. To achieve a traditional impression, choose a ceramic floor in your Japanese living room. Also, consider putting down white curtains to further reinforce the Japanese style. If you have and want to send articles to erlanggablog, you can visit this page!