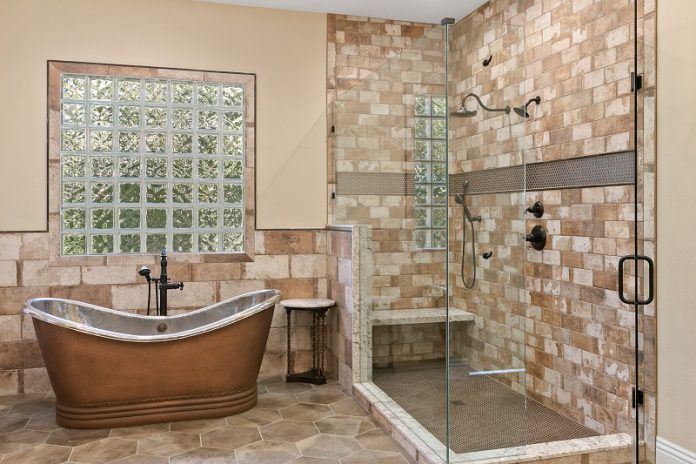 Erlanggablog.com – A small Mediterranean bathroom can look cozy and inviting if it uses natural accents and furniture. A light gray wall can emphasize the effect of a small window, and a large-format floor tile can evoke a Mediterranean feel. A large framed mirror of nature can also add romance to the space. A simple, light-colored color palette can be complemented by an unusual accent. But if you don't have much room to work with, you can opt for unusual accents and furnishings.
Moroccan Style Mosaic Tiles Distinctive Mediterranean Design
A Moroccan-style mosaic tile is a hallmark of Mediterranean design. These mosaic tiles are made from tiny chips of enameled terracotta, which are traditionally set in plaster. The tiles are available in blues and whites and can range in size from small accents to large patterns. Although it can be costly to lay mosaic tile by hand, you can choose pre-assembled mosaic tile sheets or mosaic tile floor medallions if you're on a budget.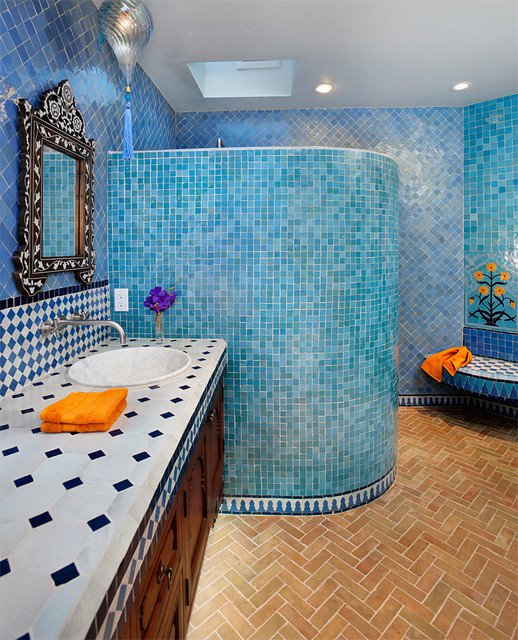 A small Mediterranean bathroom can be an excellent way to incorporate the Mediterranean style into your home. It can look welcoming and cozy, with the addition of a stone grey wall. The bathroom can be decorated with a small window, which adds to the ambience. You can choose decorative accents such as black hexagon tiles to add a modern edge. A small Mediterranean bathroom should also be functional. It should be comfortable and cosy, not too big or small.
Classic and Elegant Style with Natural Light
For a Mediterranean-style bathroom, tile plays a central role. It makes a big impact on the overall look of the room. Terracotta tile creates an earthy base and pairs well with blue mosaic tile or white adobe walls. A fine stone tile makes the room appear more luxurious. Practical mosaic tiles cover all surfaces and may even be completely covered. If you have a limited space, a half-circle table can add a touch of class to your bathroom.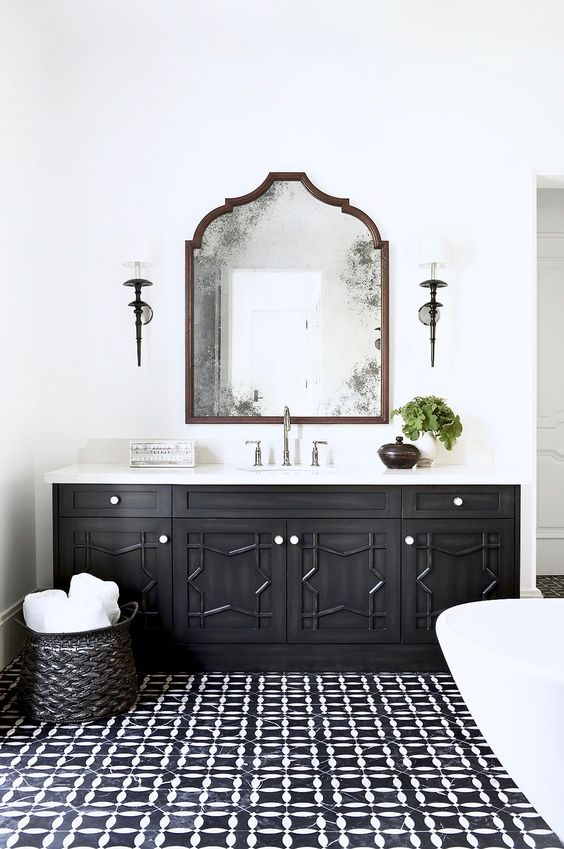 A wooden vanity stands out against a beige countertop and tiles on the floor. The bathtub nook is dominated by a row of French windows, which allows for a lot of natural lighting. A wrought iron chandelier complements the nook perfectly. Finished with a beautiful antique mirror, a small chandelier is a stunning accent. This style is not only classic but also elegant. So, how do you incorporate it into your small bathroom?
Mediterranean Style Bathroom Design
When designing a Mediterranean-style bathroom, think about the different elements you want to incorporate into your space. Patterned brown tiles can bring Spanish or Tuscan design elements into your bathroom. And if you want to take your Mediterranean bathroom one step further, look to styles outside the Mediterranean. For example, you can incorporate the colors and textures of the Mediterranean with a Nordic-style all-white bathroom. And while it may seem a bit cliche, the results can be truly stunning.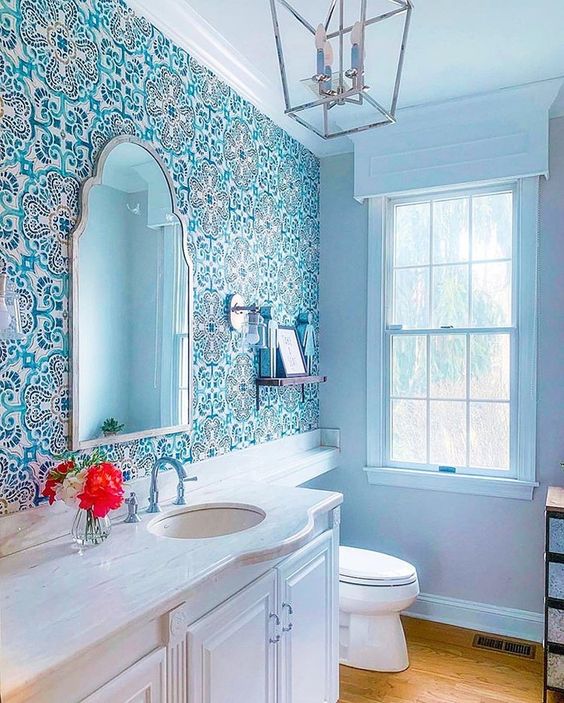 If you have a modern style in mind, try a floor-level shower or free-standing bath. Then, use earth-toned accents to designate indulgence areas of the bathroom. Lastly, if you want to enjoy water responsibly while still maintaining its aesthetic appeal, consider a sleek, contemporary shower mixer. This will reinforce the individuality of this unusual bathroom style. If you want a luxurious shower experience in a modern bathroom, you'll love Hansgrohe Metropol faucets with their geometric shapes and gleaming chrome finishes.