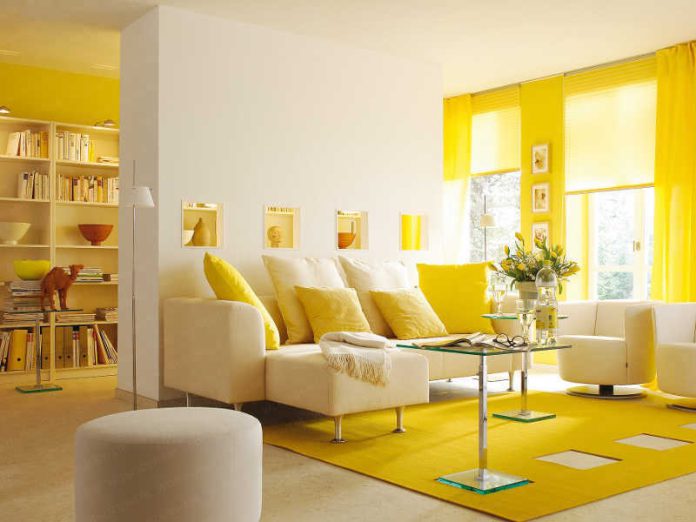 Erlanggablog.com – Yellow paint colors are a popular choice for the exterior of a home. These colors can be as neutral as a creamy off-white or as vibrant as a vibrant lemon. They can also be tempered with white trim. They look great with any type of landscaping. Yellow paint colors have many benefits for a home. They can add class and intrigue to an outside space. They can also harmonize with green or blue tones in a room.
Yellow Paint Gives A Fun and Energetic Atmosphere
Although some people feel that yellow is a difficult paint color to work with, you can easily find ways to make this sunny shade work in your home. It pairs well with other traditional tones and can give your home a fun, energetic ambiance. You can also paint the interior of your home in a soft shade of yellow to add a warm and welcoming touch.
Golden Retriever is a darker shade of yellow from Benjamin Moore. It is considered a sophisticated color that is reminiscent of a man's best friend. Life is Good is another shade of yellow from Benjamin Moore that is paired well with soft white greige or a light shade of eraser pink.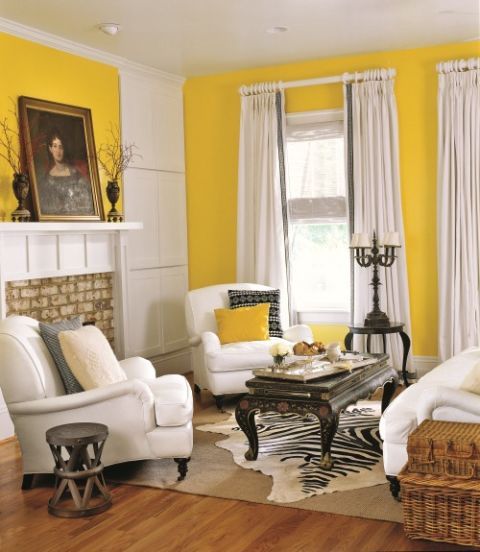 Sunflower yellow is a popular yellow paint color that is subtle in its visual appearance but has an intense yellow hue. It creates vibrant looks and is perfect for accent walls. This yellow blends orange and dark yellow for a tropical sunlight feel. This paint color should be used with caution in large rooms as it has the potential to overpower.
Colors That Inspire Creativity and Enthusiasm
People who love yellow love to have a bright atmosphere at home. It promotes happiness and encourages a positive attitude. It can also stimulate the brain. It is a color that inspires creativity and enthusiasm. People who like yellow usually have an outgoing personality and are curious about the world. It is a color that can inspire confidence and encourage collaboration.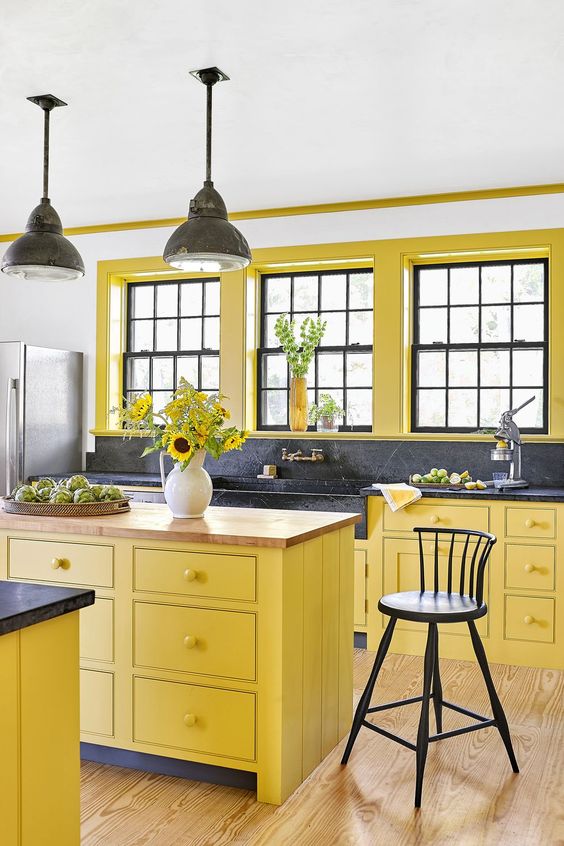 To add contrast, try using complementary colors. Yellow paint colors can be darkened by mixing different shades of orange or red. However, these colors won't make the yellow color as warm as red will. Yellow paint colors for a house can be darkened by combining it with light green or red.
A Good Choice for Rooms with Neutral Tones
Yellow paint colors are a wonderful choice for rooms with neutral tones. This color is versatile and can work well with most other colors, including white. However, if you have more than one room in your home, you can choose a bold yellow shade that will stand out. The color should not compete with the focal point of your room.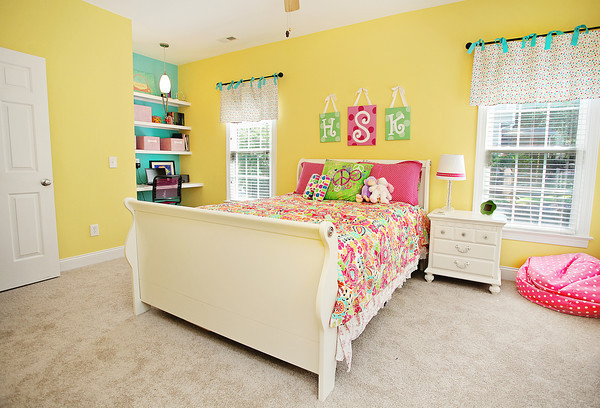 If you want to add color to your home, you should also consider using mustard yellow on the front door. This will add curb appeal to your home and also add personality. Moreover, the front door is one of the first impressions visitors have when they visit your home. You should always remember that the color of your front door plays a major role in how other people perceive your home.