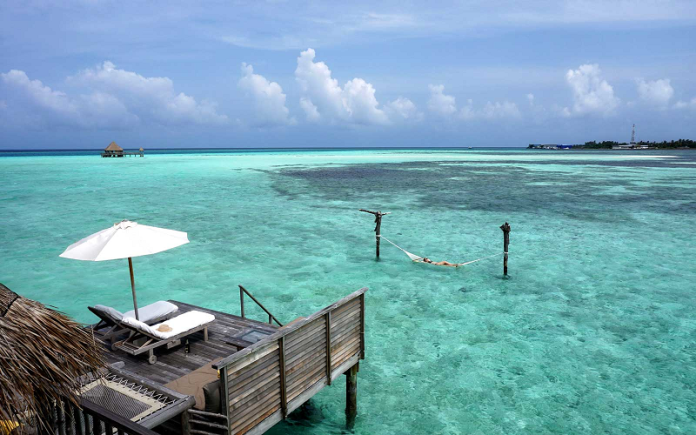 The Maldives is the material of fantasies, whether it's that perfect picture-perfect holiday or the desire of quitting your work and spending the rest of your life on an exotic island. It is, as you know, one of the sites that meets your beauty expectations: it is stunning! We can confidently state that the Maldives exceeds all of these expectations.
Bright sunshine, crystal blue lagoons, reefs alive with fish, shallow seas with sharks, reef stingrays, white-sand beaches spanning thousands of kilometers of turquoise water, and beautiful skies appear precisely like the stock photographs floating on your computer screen. For such a reason as their beauty, the Maldives is renowned as "the tropical paradise." Diving in the Maldives would be a once-in-a-lifetime experience. 
With such wonderful tourism, mesmerizing experiences and memorable moments should be ensured on each trip, right? Do you have someone in mind to accompany you to the Maldives' tropical paradise? Okay! Let us have a look at the vacation options in this tropical paradise together!
What to Know Before Traveling to the Maldives Alone
Before going via travel companies, it is reasonable to assume that you have already done some research on the Maldives, especially on accommodations such as luxury villa hotels and resorts in Maldives, right? Okay, before you pack your things and head to the Maldives, there are a few things you should know; check them out below!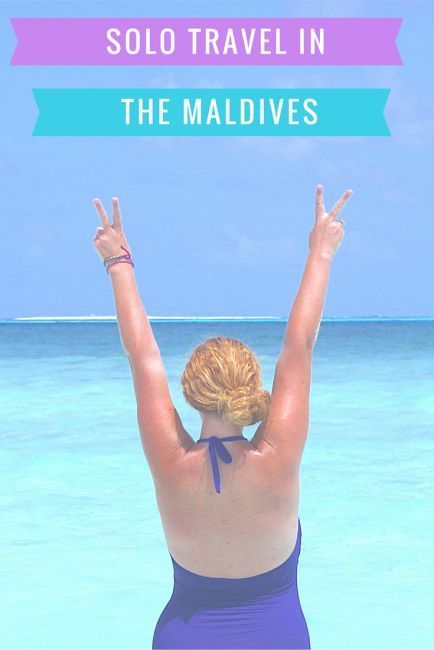 From November through April is the best time to visit the Maldives. While temperatures in the Maldives are normally consistent throughout the year (after all, the tropics), if you are planning a trip, make sure you get enough sun. The southwest monsoon, which is responsible for the rainy season in the Maldives, occurs from May to October.

It may be unsurprising that a secluded island surrounded by thousands of kilometers of mini islands with luxury replete with private overwater cottages is pricey. There are, however, some budget-friendly tricks for budget-conscious travelers. The good news is that it is less expensive for Europeans, those from South and Southeast Asia, and Middle Easterners.
Is Maldives good for solo travelers?
There is no such thing as an overt threat of violence or a negative reputation associated with this marine haven. Men and women traveling alone have nothing to be afraid of. There are no safety concerns on resort islands because the entire island is private, with just the guests and staff staying there. On populated local islands, the streets and seashore are always bustling with people, contributing to the development of a safe environment.
 The Maldives is often tagged and thought of as a romantic haven, but it is also ideal for single travelers. Traveling alone offers several advantages, and a Maldives holiday allows you to take advantage of them all, especially for a solo traveler like you who is most likely to enjoy Maldives resorts all-inclusive. A Maldives trip for singles provides everything you will ever need, whether dining and dancing or diving and sightseeing.
Which Maldives Island is best for singles?
The Maldives, with its blindingly white dunes and breathtakingly turquoise seas, is considered the epitome of romance by most. However, one resort hopes to dispel that myth with a unique new package built just for single tourists eager to spoil themselves. 
Gili Lankanfushi, the five-star "No News, No Shoes" barefoot luxury resort of your dreams, is offering the Gili Solo Experience since its reopening, which shall take you a 20-minute solo speedboat ride, which is included in the package, from Velana International Airport to the recently refurbished Robinson Crusoe-style hideaway to try it out for yourself. 
Guests save 25% on accommodation rates in the villa of their choosing for a minimum of four nights; you could also book a Crusoe Residence if you truly want seclusion. Also, there are some Maldives holiday packages you want to inquire about for more promos to enjoy. Their enormous, top-notch breakfast — which includes a new cold area with charcuterie, cheeses, cereals, and handcrafted chocolate — and dinner buffets are included as part of the package. 
So, you might as well consider getting some for a wallet-saver yet memorable solo escapade to the Maldives! Who knows, you might be coming in single and going out with a pair. Finding your soulmate in the Maldives is just as lovely as how princes and princesses do in fairytales, only with Maldives' serene waters and mesmerizing scenery as your background, right?
Are solo female travelers safe in the Maldives? 
The Maldives do not have a particularly awful reputation for being a crime hotspot for women visitors. On the contrary, adequate security procedures have been put in place. Always remember that taking necessary precautions ahead of time is always a good idea, so you should know how safe the Maldives are for female visitors. 
When traveling, you should think about hiring a local guide. It is usually beneficial to have someone you can trust, as any potential problems with the locals about foreign tourists will be avoided. You should be aware of the local hotline numbers as well, since these may be useful. With that being said, what's more, to stop you from getting ready to avail some of the best Maldives vacation packages and heading out for once in a lifetime refreshing company of yourself! Amazing, isn't it?
What should I avoid in Maldives?
Going all the way to the Maldives, knowing that it is looked up for its majestic beaches under a tropical climate, here are some of the things you might want to consider to avoid problems on your way. 
Too much heat and sun can spoil a vacation; that is why, before diving into the depths of the water, use enough amount of excellent quality sunscreen lotion to prevent obtaining a nasty tan that will cause even more severe burns, and that may need you to spend some moments of your vacation in your room; draw the curtains, and chill off. 

The Maldives is undoubtedly home to some of the most beautiful and cleanest sandy beaches on the planet. When going down the coast, it is advisable to leave your shoes in your hotel room and use slippers instead. You will most likely wind up with sand grains in your shoes, which will be pretty uncomfortable as you walk. 

Some things make up the ecosystem, but in a world where climate change is happening quickly, the marine environment has been more affected than other places. People should not throw plastic bags into the water because it is awful for marine life and vegetation, causing them a lot of damage and destroying the beautiful world under the seas. 

The government of the Maldives has declared black corals and turtle shells to be endangered species. As a result, trading or buying black corals and turtle shells may result in hefty fines and severe repercussions if detected.

Check out jellyfish warning signs when you go to the beach to avoid being stung. Jellies that have been washed up on the sand can still sting if their tentacles are wet, so always be careful when you come across them. It can be dangerous to cut off the tentacles of a jellyfish because they can hurt, too. If you get stung, do not rinse with water; the poison could spread even more. 
Before anything worrisome happens, do all those things stated above. After all, we are to make the best out of such breathtaking scenery and beautiful vibes without causing trouble or having a problematic attitude towards everyone in our surroundings.
Moreover, you might as well consider looking for the best hotels in Maldives, which would surely offer you a fantastic place to stay, and helpful information to give you awareness of the things to be done and to be avoided while staying in their hometown, right?
Things to do in Maldives Alone
Due to the honeymoon feelings that the Maldives is associated with and the romantic vibe that luxury hotels Maldives , the Maldives is practically never on a lone traveler's bucket list. On the other hand, this tropical paradise might be rather spectacular for people who enjoy exploring on their own—looking for something to do on your own in the Maldives? 
The following are some of the ways to enjoy your own company: snorkeling, walking tours, diving, stargazing at night, interacting with locals, watching the serene marine life, spa therapies, surfing solo, local food trips, stingray feeding, kayaking, cooking classes, and, of course, you might enjoy some of the most incredible motorized water sports.
Is it worth it to go to the Maldives alone?
Have you always wanted to visit the Maldives but figured it was only for couples? There is no need to wait for a companion; these islands are all about being independent! The fact is that much of what you will do here is so delightfully self-indulgent that you would not even notice you are alone, especially when you are staying at five-star hotels in Maldives, where several wonderful and relaxing services are being offered! Would you still feel alone and lonely with those amazing features? 
A great day's schedule may involve flipping through a beautiful magazine while sitting on a mound of exotic fruit inches from the sand and the sea. Arriving in the Maldives gives you a distinct sense of liberation. 
You have carried your bags to the proper port and waited patiently for your seaplane after landing bleary-eyed on the island capital of Malé. Then you are gone, a tropical bird skimming over a silky navy ocean flecked with turquoise and encircled by aquamarine — its coral islands, like sliced-through diamonds; as you realize how distant you are from land – actual, substantial land – your skin prickles. You go onto the wooden jetty to a crescendo of sea spray with only one thought in mind: utter enjoyment.
To sum it up…
The nation gives travelers a completely wonderful holiday, with lush green wooded terrain, white-sandy beaches, and the clearest of oceans. The Maldives has enthralling monuments and a wide range of thrilling activities, making it one of the top tourist destinations on the planet. 
With that in mind, wouldn't you want to go through such a magical destination with your special someone? Isn't it something you would want to do? Great! If this intrigued you and you are interested in learning more about travel accommodations in the Maldives, go to https://www.maldivesexclusive.com/; start looking for vacation and holiday promo packages!
Pack your belongings, make arrangements with the travel agency, fly to the Maldives, and prepare to create hundreds of lifelong memories with the ones you love!