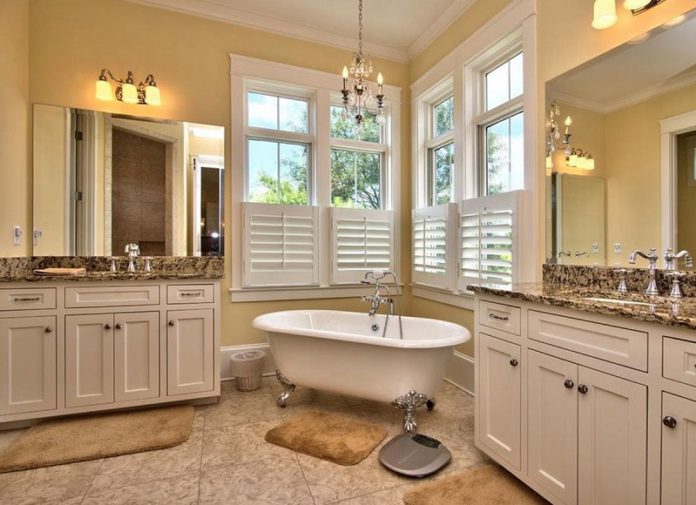 Erlanggablog.com – Whether you have just moved into a new home or you're simply looking for some fresh ideas, there are many vintage bathroom remodeling ideas to help you make your space unique and beautiful. Some of the ideas include using statement tiles, hanging a chandelier, and using retro-style plumbing fixtures and accessories.
Creates a Unique Look that Fits Your Home's Style
Introducing vintage pieces into your bathroom can make a statement while adding a touch of whimsy. You can find some wonderful items at a thrift store, and you can even repurpose your own items. The best part about combining modern and vintage is that you can create a unique look that suits your home's style. For example, you can mix a retro desk with a sleek wood chair. You can also incorporate vintage art into your design scheme while using contemporary furnishings.
The best way to achieve a mix of vintage and modern is to choose your pieces wisely. For example, you may not want to use a grand Victorian sink in an industrial bathroom. Instead, a more modest item like a claw foot tub may be better suited to the space. Using retro-style plumbing fixtures and accessories in vintage bathroom remodeling is a great way to indulge your taste for old-fashioned elegance. This style of bathroom is a stylish break from the latest fads and fashions in modern design. There are a few different ways to create this retro feel.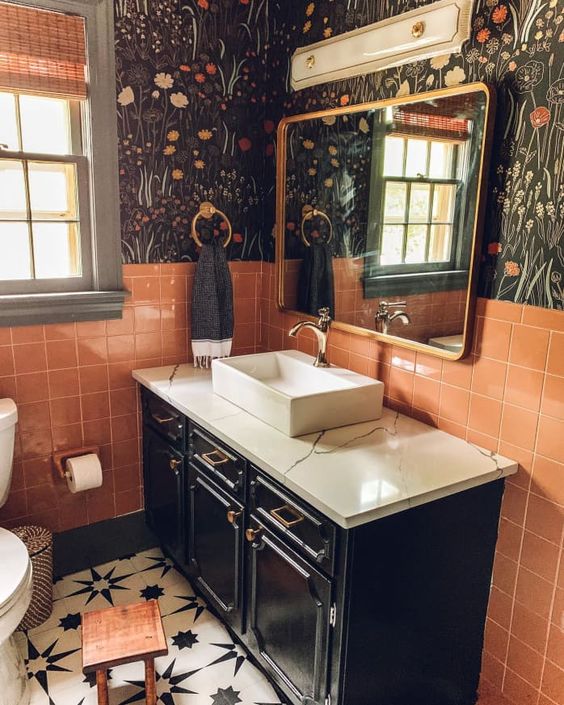 For one, you can use salvaged fixtures and re-purpose them for the new space. This includes restoring a claw-foot tub. Another option is to have a built-in vanity with a generous bank of faucet holes. You can also purchase a pre-packaged accessory set. This helps ensure that you get the look you want.
Nice Vintage Bathroom Fixtures
The oh-so-popular pedestal sink is a great vintage bathroom fixture. They are available in a variety of finishes and can work in any design. They are also eye-catcher. Adding tactile finishes is a great way to add a sense of style to a vintage bathroom remodel. Using a patterned fabric or textile can add warmth and softness.
For a more subtle touch, consider fluting surfaces. Fluted surfaces can include marble splashbacks, fluted glass shower panels, or even fluted vanity cabinets. For a modern twist on a vintage look, consider mixing metals. Nickel is better than chrome for fittings, as it has a warmer tone. Alternatively, brass and brushed nickel are two classic finishes that work well together.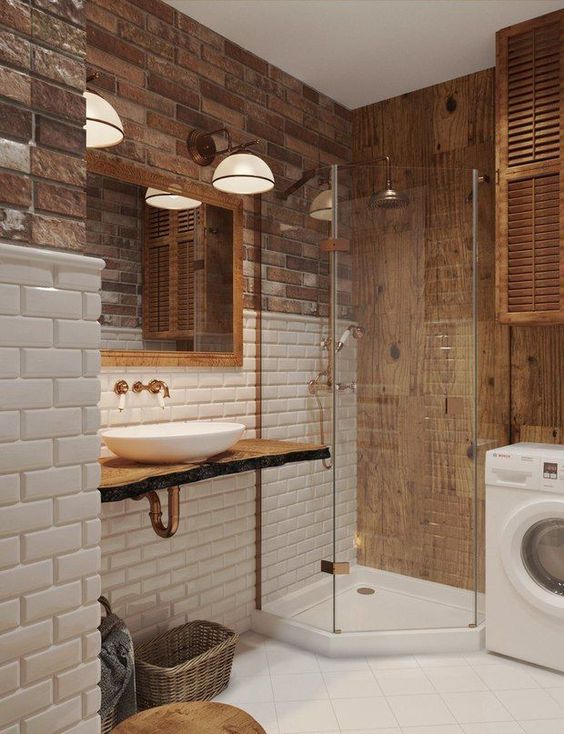 For a retro touch, choose antique fixtures and fixtures that are crafted with a unique form. If you can't find your ideal fittings, try searching secondhand stores or flea markets. You'll be able to find vintage furniture and fixtures that will give your bathroom an authentic feel. Changing your bathroom tiles can make a huge impact on the look of your home. You can create a dramatic new look with statement tiles. These creative pieces are easy to install and can add personality to your room. You can use them in your kitchen or living room, or in your bathroom.
Maintaining Beauty for a Long Time and in Style
Statement tiles are available in a wide variety of colors and styles. They are made from ceramic or porcelain and can be used in wet areas, such as a shower. They are also very durable and retain their beauty for a long time. You can use them on walls, floors, or backsplashes to create a unique and stylish design. Another way to create a statement in your bathroom is to choose a patterned tile. These are usually very popular. They can be a great way to add depth to a room and can create a luxurious vintage look.
Adding a chandelier to your bathroom can add a touch of glamour and luxury to your home. But hanging a chandelier over a bathtub can present a few problems, such as safety and clearance. These are all factors to consider before you purchase and install your new fixture.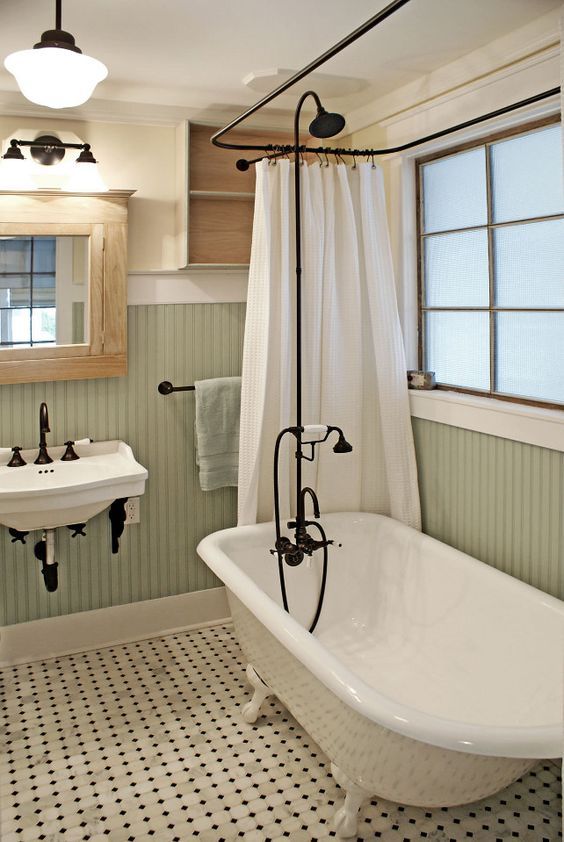 First, decide on the style of chandelier that best suits your room. This can be determined by the colors and materials in the room. You can also choose to blend different styles to create a look that is uniquely yours. Depending on the size of the room, a flush-mount chandelier may be the most suitable choice. The most obvious method to hang a chandelier is to simply thread the stem into the existing mounting bracket on the ceiling box. Then, using screws, attach the mounting bracket to the ceiling box.