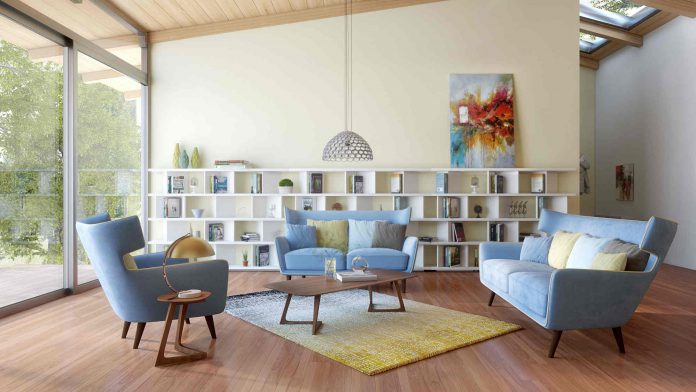 Erlanggablog.com – Mid-century modern furniture has become a popular choice for homeowners who want to give their homes a look that is both bold and distinctive. This style is characterized by a sleek and streamlined approach to furnishing, as well as an emphasis on function and convenience. Many designers love the concept of mixing classic and modern elements in this highly-functional style.
Mid Century Modern Interiors Designs
To create mid-century modern interior designs, a designer may start by considering the main elements of this style. The walls, floors, and ceilings should all be made of a smooth, flat material, such as glass or steel. The walls and floors should also be free of wallpaper, patterns, or ornamentation, and the furnishings should be color coordinated using colors that are monochromatic, like black, gray, white, and brown. Corian, marble, and slate are materials that are often used to make the main pieces of furniture. An abundance of light is also crucial for mid-century modern interiors, so lighting fixtures like low wattage bulbs and fluorescent lights can help a designer to achieve the right effect.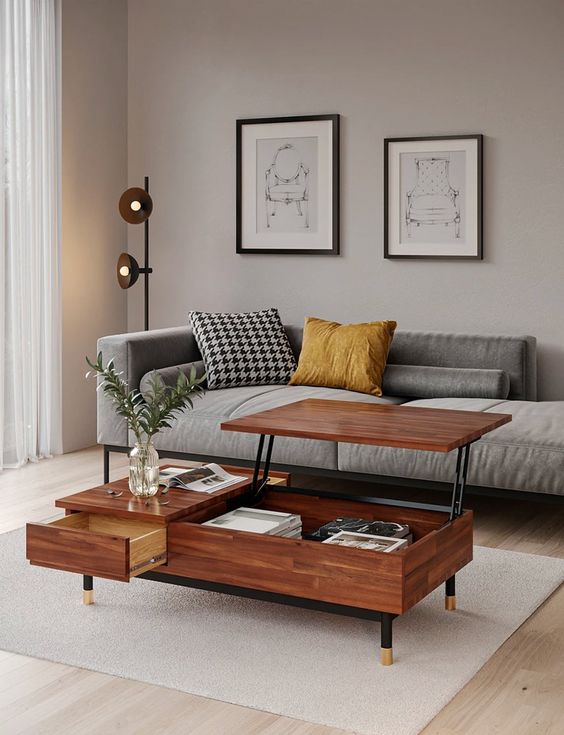 Furniture made of light weight materials is very desirable for this type of room design. While the goal of this furniture may be for it to be highly functional, it's important for it to not overpower the space. In fact, the colors chosen for these types of furnishings should be muted and subtle, with a lot of attention focused on textures instead of colors. Mid Century Modern home decor focuses on using colors and textures to draw the eye upward, away from the more dominant colors of traditional design.
Characteristic of Mid Century Modern Furniture
The main characteristic of mid-century modern furniture is its geometric lines. Geometric patterns are often created using contrasting color palettes. For example, one might choose a red chair with a black table, or a brown couch with a geometric blue table. While the exact design may vary slightly, the main idea is to create a geometric pattern that flows throughout the piece. Many times, this will translate into using light hues for textiles and geometric shapes for the furniture.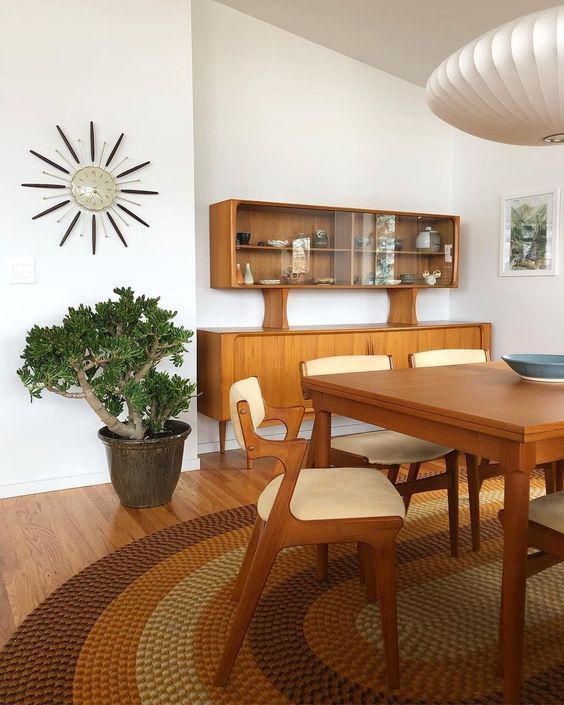 The iconic style that's common to this time period is clean lines. Clean lines are common because they provide a contemporary feel. However, the goal of this style is to minimize the clutter typical of other forms. As a result, the colors used aren't as flashy as those in other styles. This allows mid-century modern interior designs to work even with small and limited spaces. As a result, this style can often be used in conjunction with retro elements to achieve a look that's both unique and timeless.
Mix of Popular Elements of Mid Century Design
Mid-Century Modern Interior Design is inspired by the modernization of technology and everything it brings with it. Many pieces are designed around a computer or some other form of electronic device. In fact, you'll frequently find a glass cabinet with either a flat screen monitor or a keyboard and mouse. Other popular touches include: metal bookcases, coffee tables with shelves, wooden or plastic sofas, and leather or fabric chairs. Many designers use colors, patterns and textures that are reminiscent of what was first created during the 1950s. Although there are still plenty of bright colors and beautiful geometric patterns, most mid-century modern interior designs are more conservatively done.
This period is all about showcasing materials and techniques from the most up-to-date science and technology. Metal, wood and leather are often used because of their affordability. As a result, modern home interior designers often combine materials like metal with modern techniques like folding doors and simple paint schemes. A popular element of this type of mid-century design is the incorporation of complex geometric forms.
The goal of any interior designer is to make sure that his or her clients get the most for their money. This involves using high-end pieces of contemporary art, period pieces, and state-of-the-art technology to create an aesthetically pleasing environment. Mid-century modern furniture and accents help your home to show off your uniqueness and help set your personal decorating style. If you wish to send your article to homesfornh, you can check out this page!.