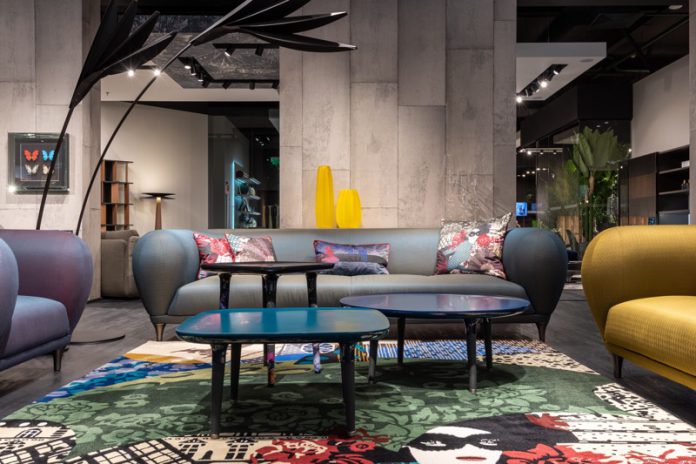 Purchasing a sofa needs time and thought. It would be best if you chose a style that complements your living space, a color that you like, a durable material, and, above all, it must fit through the front door. Before you spend your money, familiarize yourself with the various sizes, fillings, and finishes. A new sofa doesn't have to be expensive, but although there are some areas where you can save money, there are others where you should invest.
Choosing a Sofa Style
Consider what will go with the rest of your decor and what you want to look at when selecting a sofa style. Mid-century, Chesterfield, contemporary, conventional, and country sofas are the five primary style categories.
Mid-Century: A mid-century sofa has a modern vintage vibe, with clean lines, a boxy, streamlined shape, wooden angled legs, and low arms. Instead of being overloaded, the look is fitted.
Chesterfield: A Chesterfield couch is a recognized, significant statement adaptable to a range of interior designs, with rolling back and arms at the same height, deep, pinched button details, and frequently made of leather.
Contemporary: Modern sofas frequently include loose back cushions, one per seat portion, and straight arms of equal depth. Metal feet are a popular choice.
Traditional: Traditional sofas exist in various shapes and sizes. But the most typical styles, known as a 'Lawson' or 'Howard,' have circular arms that are lower than the back and stop short of the front of the seat cushions.
Country: These country-style couches, sometimes known as 'Bridgewaters,' have valances to protect the feet, low armrests, and removable seat and back cushions.
Choosing a Fabric
The fabric your sofa is upholstered in will establish the tone for your living area, whether you choose smooth leather or relaxed-look linen. A hard-wearing artificial fabric with stain protection treatment can be preferable for everyday seating in a room that gets a lot of use. A leather of good quality is likewise a durable option.
Artificial fibers are the most durable. Textured flatweaves, in particular, are exceptionally hardy and family-friendly since they are more stain-resistant and less likely to snag.
Leather: With time and use, a natural leather sofa will stretch and crease, softening the contour and feel. Any scratches or blemishes will only add to its charm. Leather is not only soft, but it is also robust and powerful; a genuine leather sofa will withstand daily use. To clean leather, use a moist cloth.
Cotton Blend: Cotton, whether pure or mixed, is exceedingly versatile. Cotton blend couches are comfortable and easy to maintain. You'll also have a lot of color and pattern possibilities.
Wool Blend: Wool is naturally soft and adds texture and warmth. A wool blend sofa will have a felted look and feel when brushed. However, any wool blend will develop piling and bobbling with time, requiring some maintenance.
Cotton Linen: Cotton linen sofas have a laid-back vibe about them. They have naturally occurring wrinkles that will soften with time. In locations where it's regularly in contact with the materials in your clothes, the surface, like wool, might start to fuzz or "pill" with time.
Woven Fabrics: Because woven textiles are more durable, they're a smart choice if your sofa will be climbed and bounced on frequently by kids or pets. Tough, tightly woven flat weave looks like cotton. It is developed by blending natural cotton with synthetic fibers to make it highly durable. Because woven fabrics keep their shape well, they're frequently used on sofas with a more firm form.
Velvet Fabrics: Velvet is experiencing a rebirth right now, so it's a fashionable option. It has a pleasant feel to it and adds depth to flat colors. Velvets, on the other hand, can develop natural lines, bruises, and shading with age. Plus, when it comes to spills, velvet is unforgiving. To keep it looking its best, you'll need to take special care of it.
Choosing a Shape
Sofas come in a range of shapes and sizes, from stunning chaises longues to practical couch beds. So whether you have your sofa, have to compete for the best seat with a large family, or share it with a cherished pet, how you use it will determine the size you choose.
However, you'll need to be realistic about the space available in your room to make it seem precisely perfect. For example, a little sofa appears out of place in a spacious room, while a giant sofa squeezed into a small space feels suffocating.
Consider how you like to sit while you're unwinding. If you and your partner both want to sit with your legs up, make sure the sofa is deep enough to accommodate both of you.
If not, you may require a sofa with a chaise end or a reclining sofa. If you enjoy lying down on your sofa, make sure it is long enough for you to spread out. A couch with a higher back will provide additional support if you're tall, so you don't have to slouch.
Two-seater: Two-seater sofas contain two seats and two back cushions (or the equivalent area if your sofa isn't divided into separate seats). They're great for smaller spaces. Most brands provide the same design one size up if you need something a little bigger.
Three-seater: A three-seater couch is the most popular choice for accommodating more guests or stretching out your legs.
Four-seater: Four-seaters aren't as popular as two-seaters. However, they're ideal for larger families and settings where more petite sofas could feel out of place.
Sofa bed: Sofas with a foldout bed tucked away beneath them, allowing guests to sleep. The type of sofa bed you'll require will depend on whether it'll be utilized frequently or maybe once in a while. The quality of the mattress, the suspension of the foam, and the filling tend to be the structural differences.
Corner/L-Shaped: A corner couch has two portions of sitting that create a right angle, and both feature backrests, making it ideal for folks with spacious living rooms. The overall shape is that of an 'L.'
Chaise: Typically a three-seater with one expanded seat part to accommodate extended legs. The backrest does not extend around the corner as it does on an L-shaped sofa. Only one end of a sofa-length seat features a sofa back and arm—ideal for nooks that aren't quite big enough for a couch or an elegant look.
Modular: If you want to change the shape of your sofa, this is a great option. Modular sofas are made up of components that you can assemble in any way you like. Modular sofas are ideal if you want a more personalized look or if you want to start modest but expand your seating area over time.
Compact: A tiny sofa, often known as a love seat or cuddle seat, is a size in between an armchair and a two-seater sofa. A single-seat cushion and a single back cushion distinguish it.