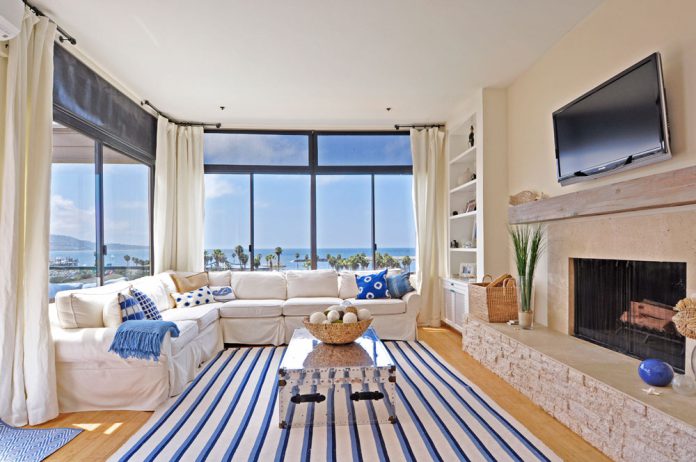 ErlanggaBlog.com – If you love the sea and ocean pictures, the Nautical InteriorDecoration Style is definitely for you. The captain of a ship spends many years at sea, exploring the world. The nautical interior decoration style is ideal for creating a ship cabin feel in your home. This decor style is not limited to the living room but can be used in a small den, bathroom, or office. The nautical accents are not only attractive, but also functional, incorporating them into every room of your house.
It's important to have plenty of natural light in the room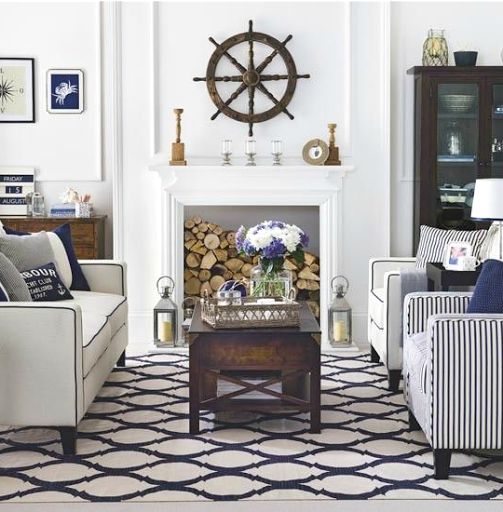 A nautical style emphasizes natural materials and sources. Therefore, it is essential to have lots of natural light in the room. To create a coastal ambience, you must incorporate rounded mirrors, seashells, starfish, and lifesaver decorations. You can use decorative wicker or baskets to add character to the room. And don't forget about the textures. The use of jute, rope, and wood is the most appropriate.
For a coastal interior, you should keep the color palette of white, blue, and green in mind. For the wall treatment, ship-lap is the ideal option, and it gives a custom texture to the walls. You can also incorporate indoor plants in green to break up the white and blue monotony. An aquarium in the living room can bring the breezy feeling of a seaside. Besides the home, the Nautical InteriorDecoration Style is also useful for restaurants, hotels, and spas. You can bring the tranquility of the ocean inside your premises.
Use natural materials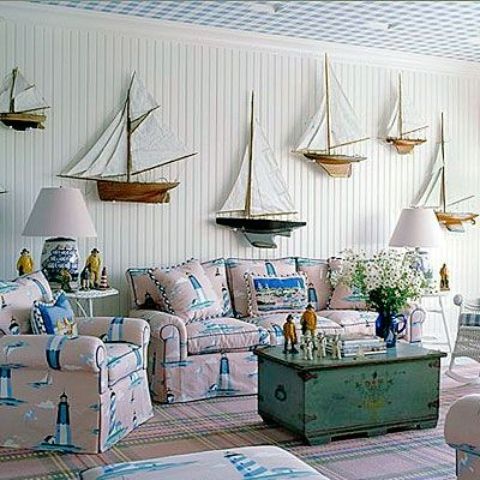 The nautical style is not for everyone. While the color scheme is generally neutral and easy to work with, you should not overdo it. Choose large, neutral pieces, and stand out accent pieces in bright colors. In addition to using nautical accents, use natural materials. Grasscloth-covered boxes and rugs will also look great. Similarly, you can use wood or jute for flooring.
For a nautical interior design, white should be the predominant color. However, you can combine other colors, such as beige and natural wood. The most suitable color combination for a nautical decor is white with a shade of blue. This is also a good choice for hallways and other rooms that aren't naturally lit. It can be done without a lot of accessories, though you may want to add some to give the illusion of space.
This style is best suited for homes by the beach and seaside locations
A nautical interior design style is perfect for coastal homes. It can be used in all rooms, including bathrooms. The white walls will give the room a relaxed feeling. Adding decorative items like seashells and starfish will add a touch of ambiance. The style is best suited for beach-side homes and ocean-side locations. It is an excellent accent for bedrooms, hallways, and even offices.
Decorative elements are key to the Nautical InteriorDecoration Style. You can use artifacts from the sea and the coastal landscape to enhance the look of your home. It is best to use rounded mirrors and vintage maps for the most authentic look. Other decorative items that complement nautical interior decor include seashells and starfish. It is also important to make sure you have ample natural light.
The nautical decor style isn't limited to a living room. The interiors of seaside hotels and restaurants can also be decorated in this style. This design style is a great way to bring the tranquility of the ocean into your home. You can easily incorporate a few different elements in your home to make it look like the sea. It can be a small corner of your home or an entire room.
Insert some nautical artifacts into your home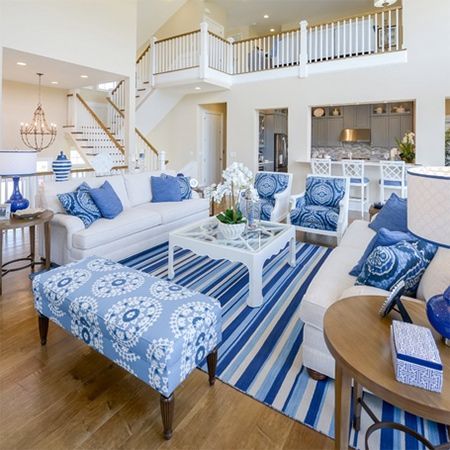 In order to create the perfect Nautical interior decoration, you must be able to incorporate several nautical artifacts into your home. A sailboat miniature is a great option. Other decorative items include a lifesaver and a vintage map of the sea. In addition, you should place seashells and starfish in your home. If you want to incorporate a variety of objects into your home, you should use seashells and starfish in jars.
To achieve a nautical feel in your house, you should use light-colored paint. The interior should have large windows, and the furniture should be made of wood and natural fabrics. You should avoid dark colors and thick curtains to make the room look more calm. A simple painting of a sail in the sea can elevate the whole look of your house. There are many things that you should consider when decorating your house in this style.