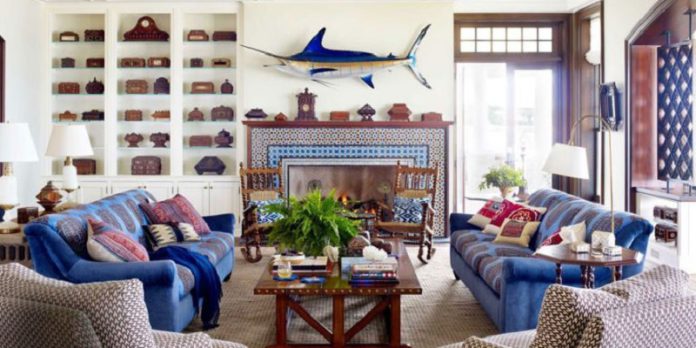 Erlanggablog.com – If you love sailing and want to bring a bit of seaside living into your home, a nautical living room can be the perfect solution. You can add a few themed accessories to give it a true seaside feel.
Modern Decor Elements Can Make Nautical Designs Look Stylish
One of the best things about a nautical theme is that it doesn't have to be overly kitchy or outdated looking. A few modern decorating elements can make a nautical design look fresh, stylish and sophisticated! The nautical living room is a perfect place to incorporate shells into your interior decor. They are a classic interior design element that adds texture, color and interest to a space.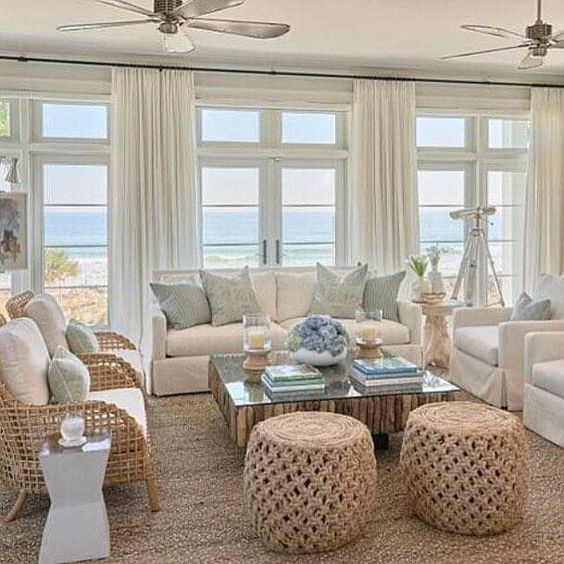 You can also use seashells as a decorative trim for soft furnishings and drapery. This is an easy and inexpensive way to make your nautical living room look fabulous! For a more stylish approach, you can also make shells into wall art. You can easily paint or spray paint them in a variety of colors to suit your décor. Alternatively, you can use seashells as a decorative element in your bathroom or kitchen. You can make a shell mirror that is sure to catch everyone's attention!
Gives a Cohesive Look to the Entire Room
In addition, you can incorporate shells into your home decor by making garlands, lamp shades or chandeliers. You can even turn these natural treasures into a gorgeous table centerpiece! Whether you have a small collection of books or a massive library, you can find built-in bookcases in all shapes and sizes to suit your decor. Unlike bedroom bookcases, living room shelves need to fit in with the room's size and shape so it's important to shop around for one that fits your space perfectly.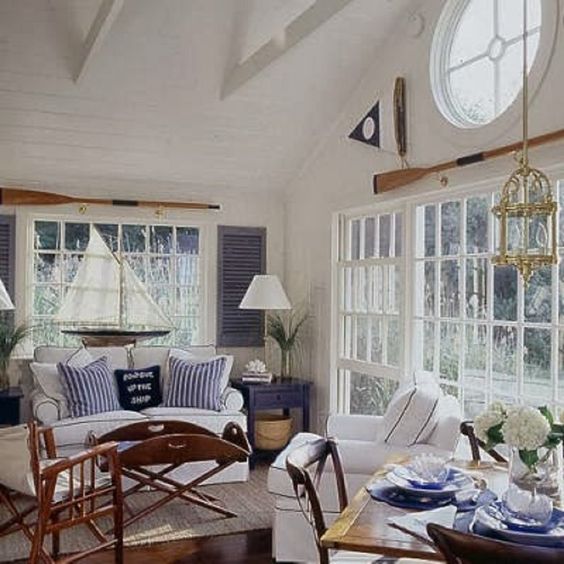 Color is also an essential part of a good bookcase design. Painting the shelves to match the wall color will give the entire space a cohesive look. Alternatively, going darker will make the books pop against the dark background and add impact to the room. Another option for a unique bookcase is to incorporate a door. This is an ideal solution for hiding smaller adjoining spaces and creating a continuous run of shelving.
Can Be a Very Interesting Feature of a Nautical Living Room
When you want your living room to have a nautical theme, one of the best ways to achieve that is to add ship wheels and anchors. These objects can make your living room feel like it is a ship and can also make it more enticing to visitors. A large ship wheel, especially when hung on a wall, can be a very attractive feature of a nautical living room. However, they can be a little too much for some people and should be used sparingly.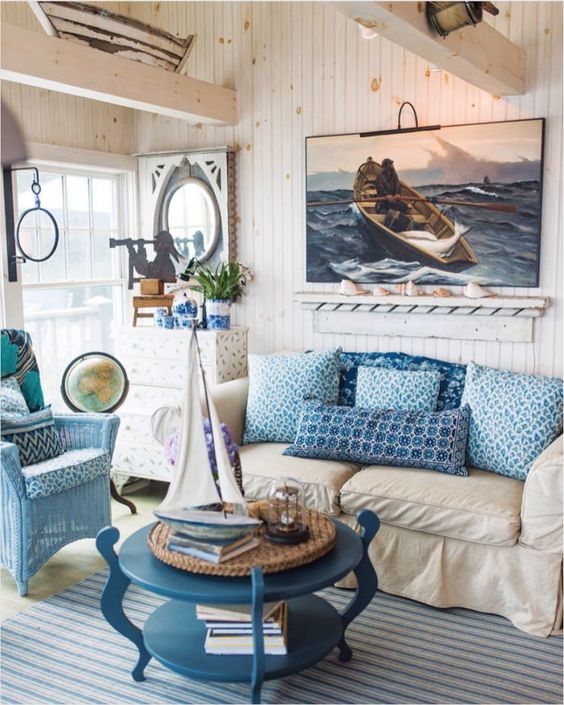 Nevertheless, they are a classic and must-have decor item for anyone looking to create a nautical theme in their home. The anchor is a symbol of stability and good luck. It is a timeless nautical motif and can be hung on any wall to add a distinctive touch of nautical style to your home.